Bromelain 500mg
Metabolic Maintenance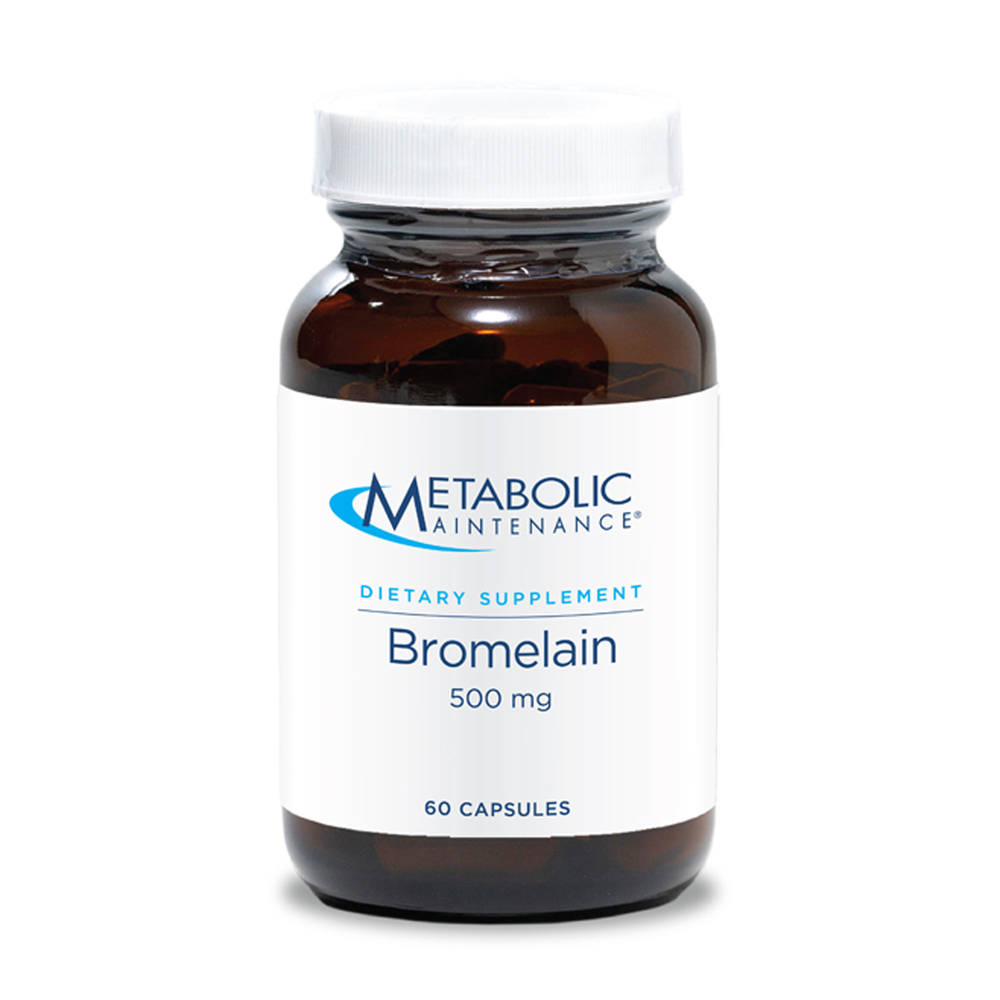 SKU: ME3-00606
Bromelain is an anti-inflammatory enzyme harvested from the core of the pineapple. When taken between meals, it helps support normal muscle recovery and inflammatory response. When taken with meals it acts as a potent digestive enzyme. Use caution when taking prior to surgery, or combining with anticoagulants (such as coumadin), as bromelain is a natural blood thinner.*

Supports healthy digestion*
Modulates inflammatory processes*
Promotes joint and muscle comfort*


Suggested Use:
One (1) capsule daily with a meal as a dietary supplement, or as directed by practitioner.


Serving Size: 1 Capsule

Amount Per Serving
Bromelain ... 500 mg*
(2400 GDU per gram)

Other Ingredients: Vegetarian cellulose capsule.


Source Materials: Bromelain is derived from pineapple. Cellulose for capsules is derived from softwood tree pulp. All ingredients are vegan and non-GMO.

Allergens: According to information provided by our suppliers, these capsules are free of the eight major allergens as identified by the Food Allergen Labeling and Consumer Protection Act of 2004 (FALCPA): Wheat (gluten), eggs, milk, soybeans, shellfish, fish, peanuts, tree nuts.


Precautions: Use caution when taking prior to surgery, or combining with anticoagulants (such as coumadin), as bromelain is a natural blood thinner. Pregnant or lactating women and individuals taking prescription medications should consult with a healthcare professional before taking any supplement.