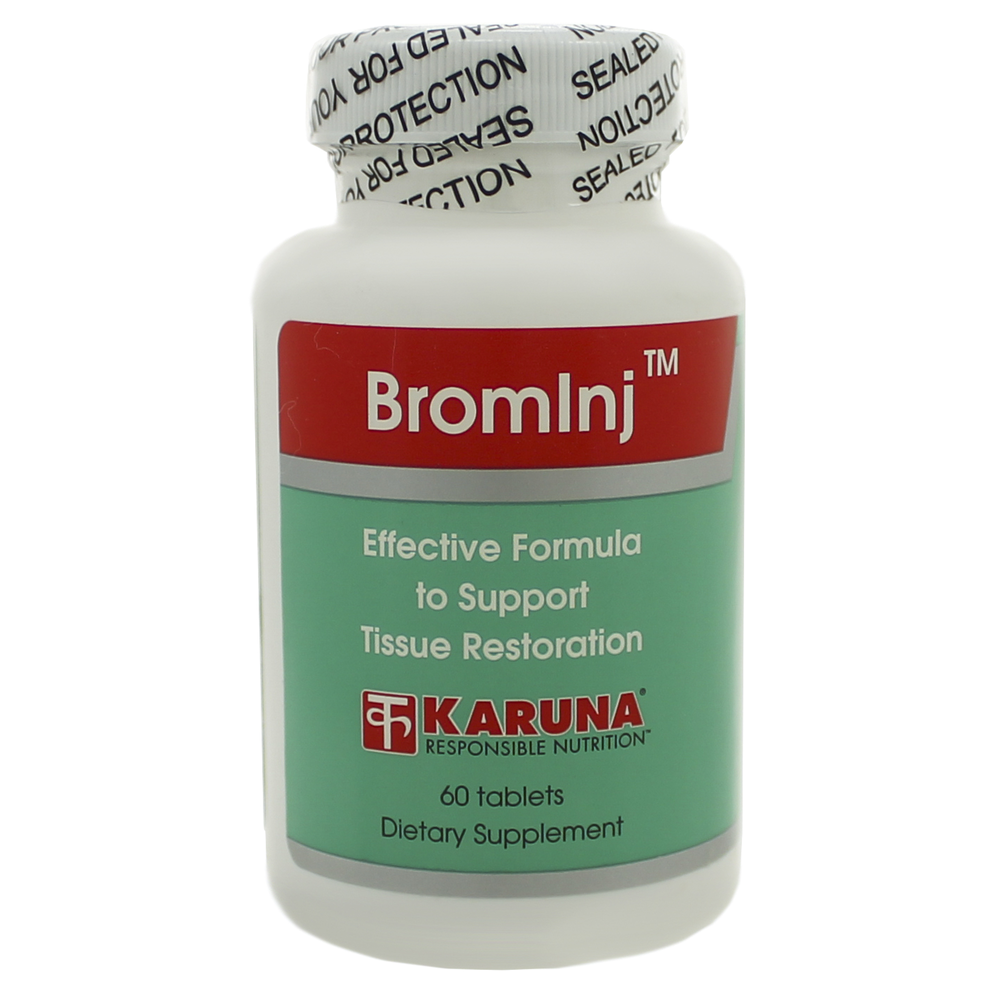 SKU: KAR-9119
BromInj
-Proteolytic and prostanoid modifying factors for healing.
BromInj is a powerful formulation containing high potencies of proteolytic enzymes, botanical extracts, quercetin, and vitamin C to support homeostasis during the healing process. In addition to bromelain for proteolytic activity, BromInj contains purified curcumin from turmeric, known for its antioxidant and anti-prostanoid activity, and willow bark, a natural source of salicylates. Vitamin C and quercetin, a bioflavonoid, are included to facilitate normal reparative activities in various body tissues. BromInj works best when taken on an empty stomach.
Adults: Four tablets daily, or as directed.
Serving Size: 4 Tablets
Amount Per Serving
Vitamin C ...1000mg
(ascorbic acid)
Bromelain ...1500mg
(1600 gdu/gm)
Circumin ...1200mg
Willow Bark extract ...900mg
(Salix alba)
Quercetin ...300mg
(a bioflavonoid)
Other Ingredients: Cellulose, vegetable stearine, croscarmellose sodiun, vegetable stearate, silicon dioxide.
*This statement has not been evaluated by the Food and Drug Administration. This product is not intended to diagnose, treat, cure or prevent any disease.