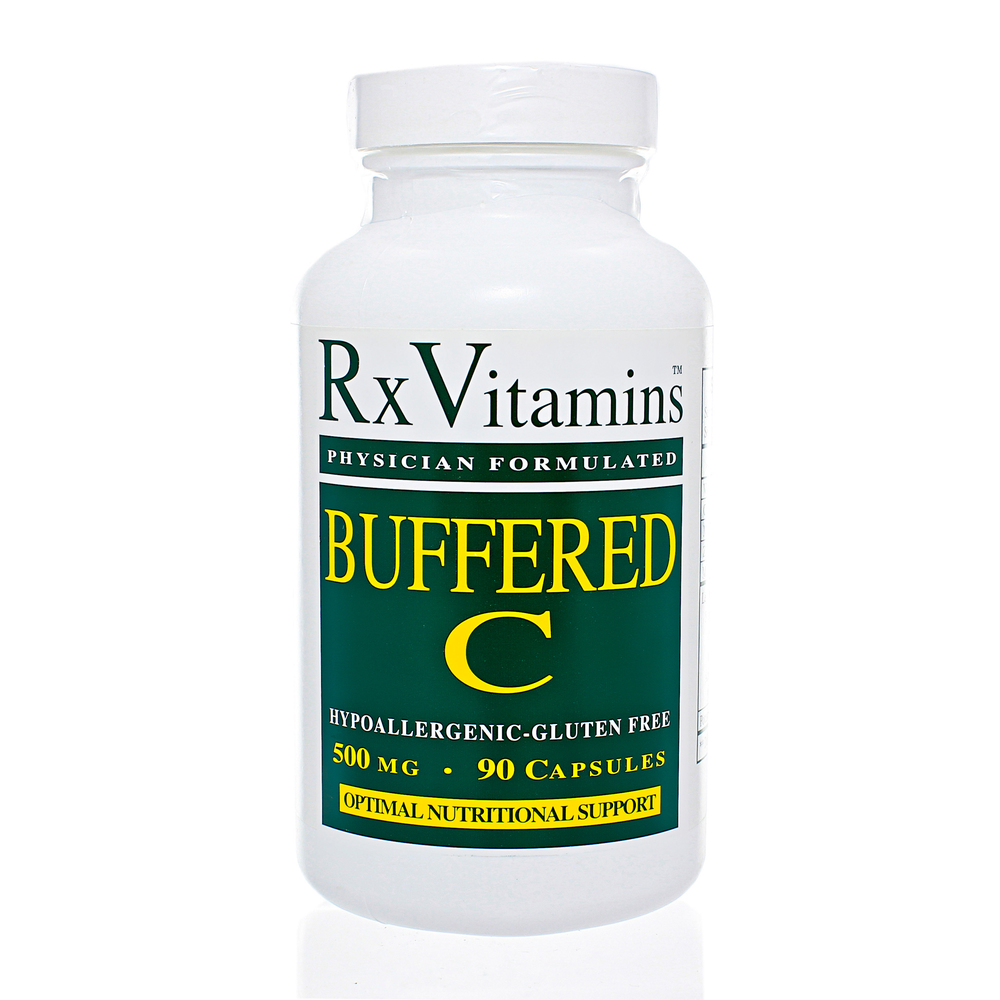 SKU: RXV-3005
Buffered C
Polyascorbate Vitamin C
As a dietary supplement, take two capsules daily with meals or as recommended by your physician or health care professional.
Serving Size: 2 Capsules
Servings Per Container: 90
Amount Per Serving
Vitamin C ... 1000mg
(as mineral ascorbate)
Lemon Bioflavonoids ... 100mg
Supplying:
Active flavonones
(with hersperidin & eriocitrin) ... 24%
Active flavonols and Flavones, Pectin, Cellulose & Naringen ... 20%
Potassium ... 60mg
(ascorbate)
Calcium ... 53mg
(ascorbate)
Magnesium ... 27mg
(ascorbate)
Zinc ... 2.5mg
(ascorbate)
Manganese ... 1mg
(ascorbate)
* This statement has not been evaluated by the Food and Drug Administration. This product is not intended to diagnose, treat, cure or prevent any disease.