Bug Beater Liquid
Kan Herb Company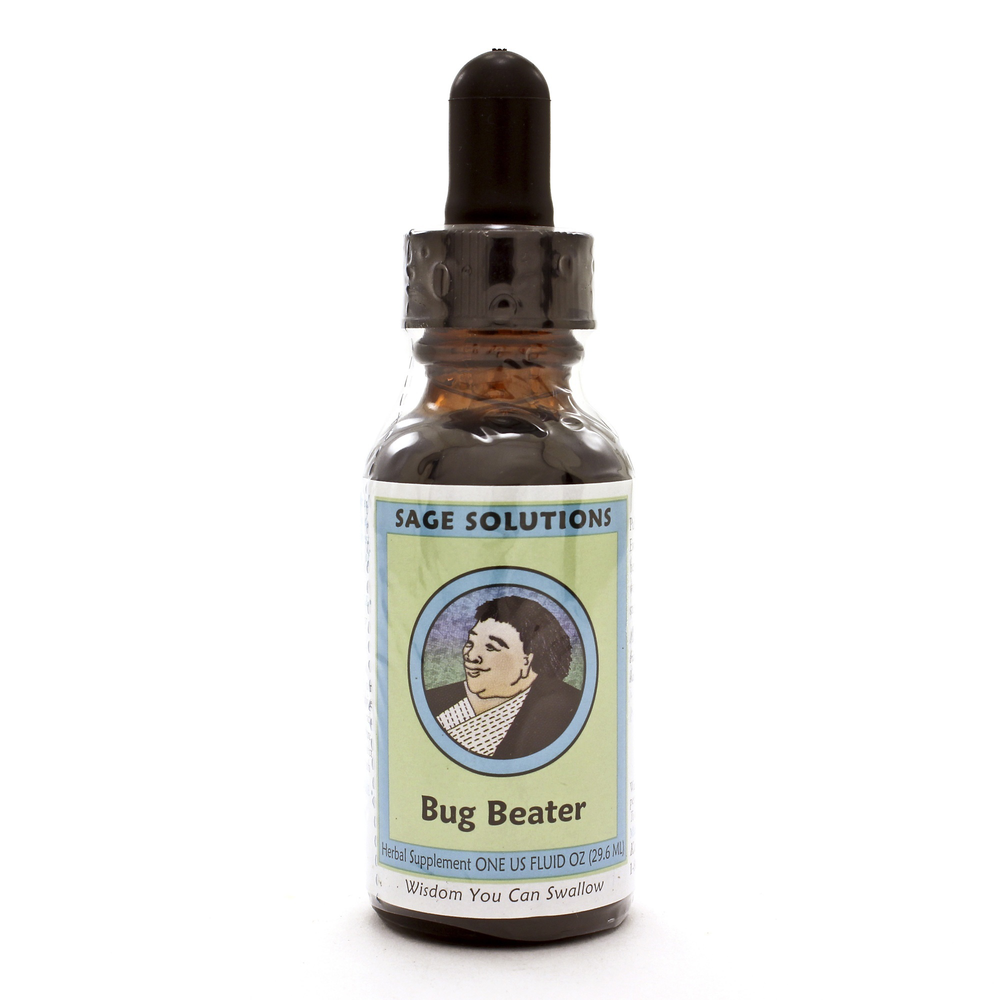 SKU: KA3S-BTR1
While borrowing from the herbal recipes of Zhong Gan Ling and
Gan Mao Ling, this formula effectively expels Wind, clearing
Heat, and eliminating Toxins.

-Helps relieve occasional sore throat and swollen glands
-Soothes occasional headaches and muscle soreness
-Eases occasional nausea, bad breath, or bad taste in the mouth
-Helps alleviate occasional dizziness or ringing in the ears
Standard Adult dosage: 1-1.5 droppers, 2-4 times a day, or as
directed by your medical professional.
Common name:
Pubescent holly root, Kudzu root, Evodia unripe fruit, European
vervain herb, Isatis root, Isatis leaf, Sweet wormwood herb,
Gypsum, Gambir stem branch and twig.
Pinyin name:
Mao dong qing, Ge gen, Wu zhu yu, Ma bian cao, Ban lan gen, Da
quing ye, Qing hao, Sheng shi gao, Gou teng shuang.
ALWAYS follow the directions given by your healthcare professional.
Keep this product out of reach of children. Store in room temperature, and out of direct sunlight.