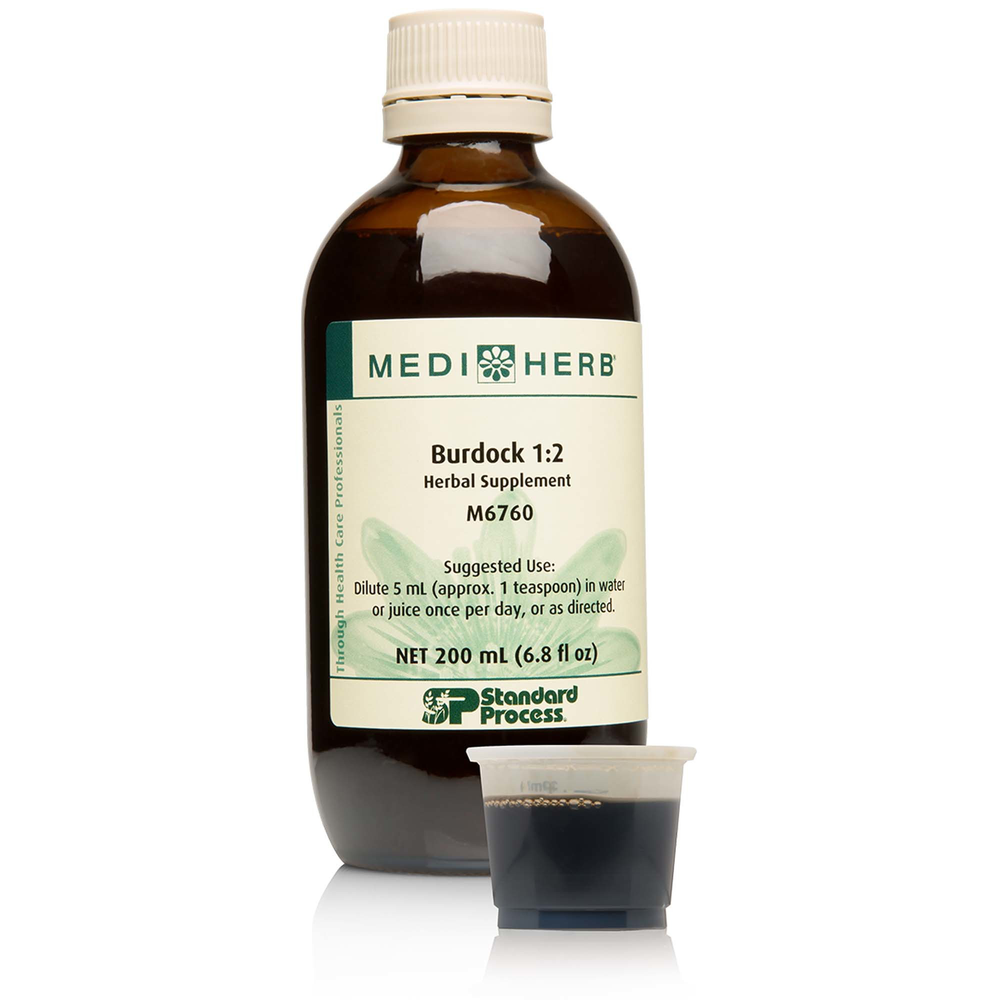 SKU: MDH-M6760
Burdock 1:2 contains Burdock root traditionally used to support healthy detoxification. Burdock has been traditionally used in herbal preparations to:
Support normal flushing of toxins from the body
Encourage the healthy function of the organs of elimination
Support healthy detoxification
Help keep skin healthy*
Dilute 5 mL (approx. 1 teaspoon) in water or juice once per day, or as directed.
Serving Size:
5 mL (1 tsp)
Amount Per ServingCalories
... 10
Burdock root 1:2 extract
... 5mL
from Arctium lappa root 2.5 g
Other Ingredients:
Purified water and 23% alcohol.
Caution:
Not to be used during pregnancy and lactation unless otherwise directed by a qualified health care professional.