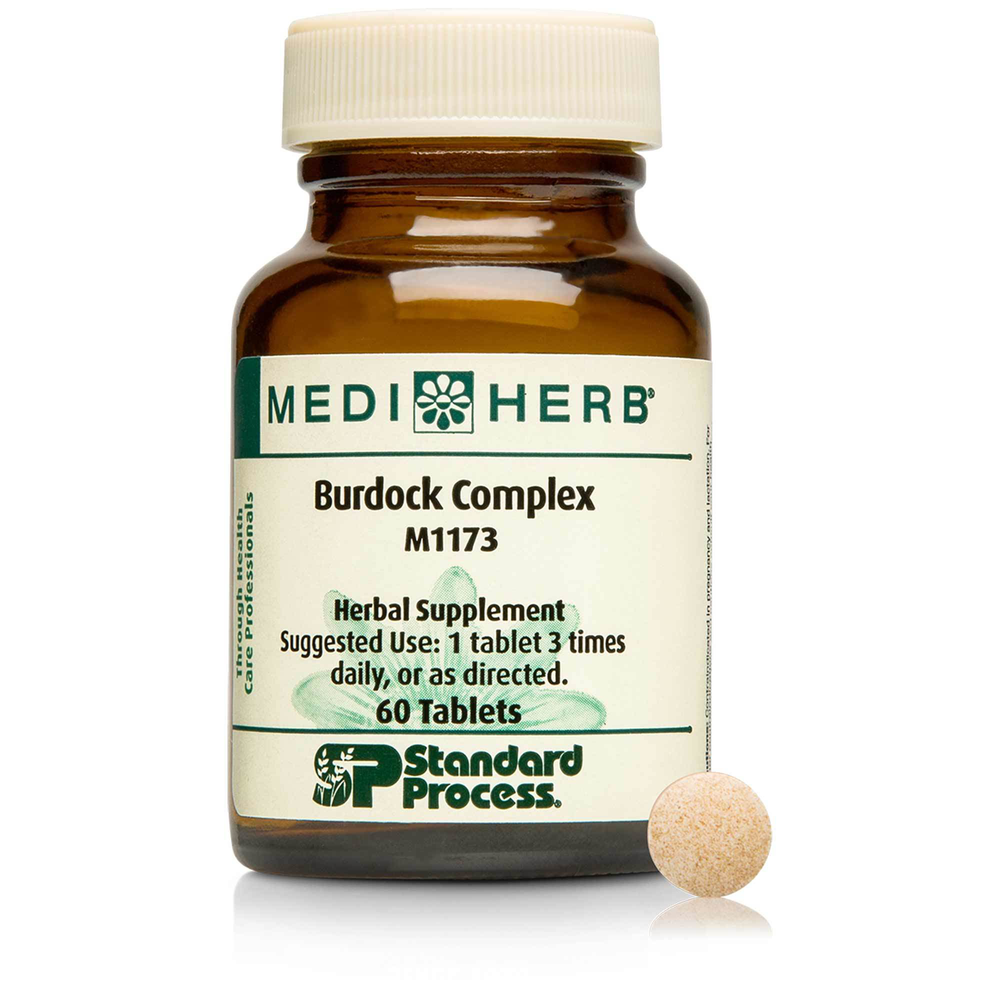 SKU: MDH-M1173
Burdock Complex is a traditional cleansing formula containing Burdock, Slippery Elm, Sheep Sorrel and Rhubarb to support healthy detoxification. These herbs have been traditionally used in herbal preparations to:
Support normal flushing of toxins from the body
Support the body's organs of elimination
Support healthy mucous membranes in the digestive system*
Take 1 tablet 3 times daily, or as directed.
Serving Size:
1 Tablet
Amount Per ServingCalcium
... 53mg
Burdock root 5:1 extract
... 48.4mg
from Arctium lappa root 242 mg
Slippery Elm stem bark powder
... 32mg
(Ulmus rubra)
Sheep Sorrel aerial parts 5:1 extract
... 26mg
from Rumex acetosella aerial parts 130 mg
Rhubarb root 5:1 extract
... 1.6mg
from Rheum palmatum root 8 mg
Other Ingredients:
Dibasic calcium phosphate dihydrate, microcrystalline cellulose, sodium starch glycolate, magnesium stearate and hypromellose.
Caution:
Contraindicated in pregnancy and lactation.