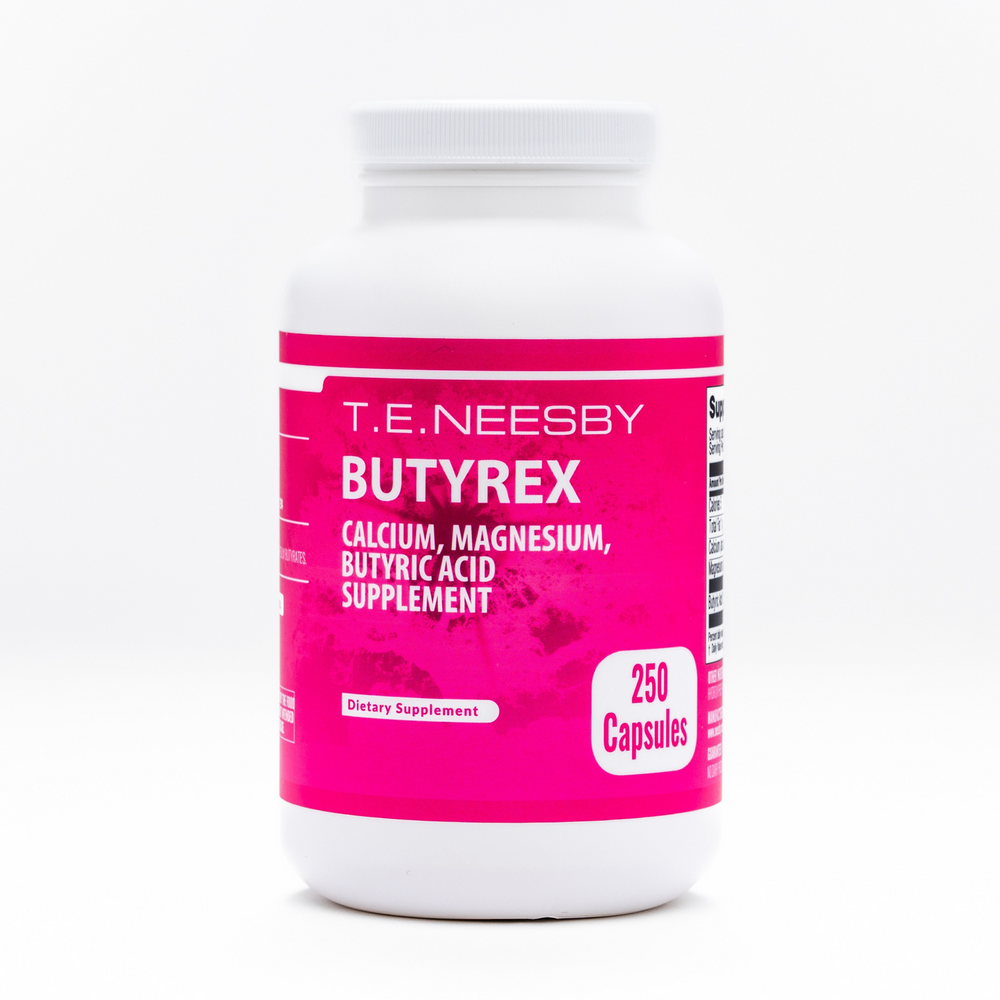 SKU: NEE-BUTY2
Butyrex® by T.E. Neesby is a butyrate complex that helps metabolize fiber in the colon to promote a healthy gastrointestinal system.* Along with a good diet, is a beneficial dietary supplement in promoting overall wellness for those dealing with multiple health challenges. It is especially helpful for maintaining a healthy gastrointestinal system.*


Suggested Use:
Take 1-2 capsules with each meal.
Serving Size:
6 Capsules
Amount Per Serving
Calories
... 29
Total Fat
... 4g
Calcium
... 480mg
Butyric Acid
... 3.6g
Other Ingredients:
Calcium hydroxide, magnesium hydroxide, medium chain triglycerides, magnesium stearate.
Warning
: If you are pregnant, nursing, trying to conceive, taking any medications, or have a medical condition, please consult your healthcare practitioner before using this product.
Tamper resistant/double sealed.
Keep out of reach of children.

Store in a cool, dry place.