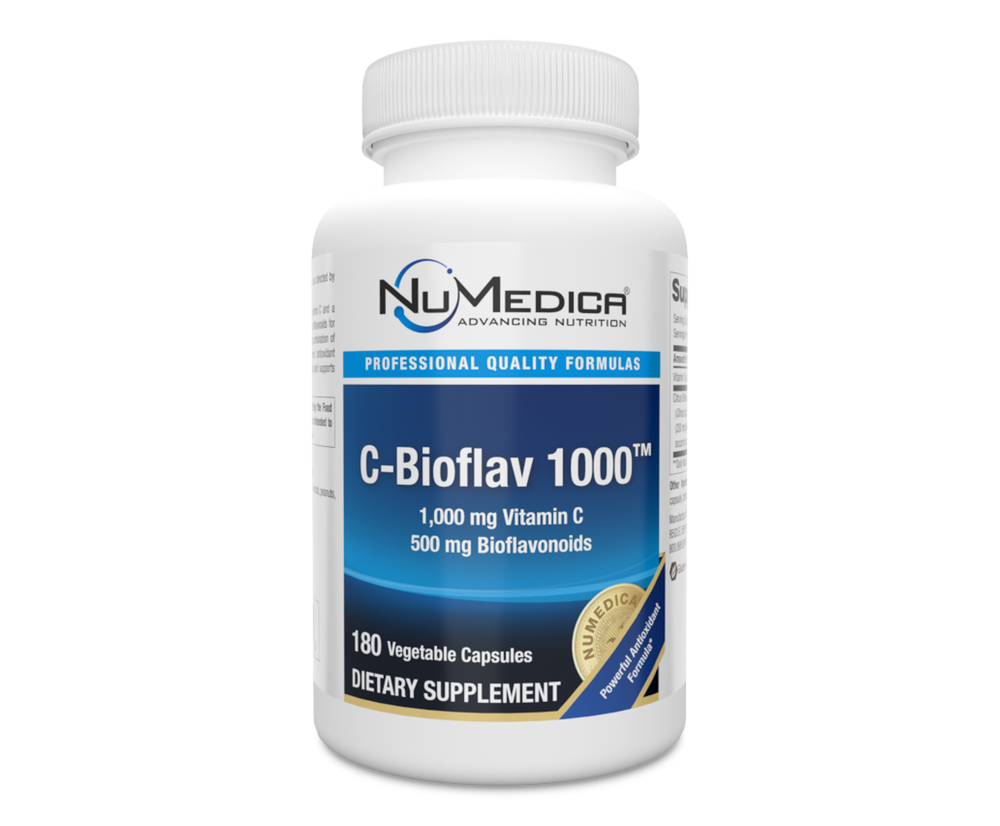 SKU: NMA-NM149
C-Bioflav 1000™
C-Bioflav 1000™
i
s a synergistic blend of vitamin C and a potent, standardized complex (50%) of citrus bioflavonoids for optimal efficacy.* It has been shown that the combination of vitamin C and bioflavonoids provides powerful antioxidant protection, supports optimal immune function and supports healthy collagen production.*
Supplement Facts
Serving Size: 2 Capsules
Amount Per Serving
Vitamin C (as ascorbic acid)
1,000 mg
Citrus Bioflavonoid Complex
500 mg

[standardized to 50% (250 mg) bioflavonoids:
hesperidin and other naturally occurring compounds]



Ingredient
Other Ingredients
Hydroxypropyl methylcellulose (vegetable capsule), ascorbyl palmitate, silica, rice flour, microcrystalline cellulose.
Does Not Contain:
Milk, eggs, fish, shellfish, tree nuts, peanuts, wheat, soy.
Suggested Use
ake two capsules per day or as directed by your healthcare practitioner.
*These statements have not been evaluated by the Food & Drug Administration. These products are not intended to diagnose, treat, cure or prevent any disease.