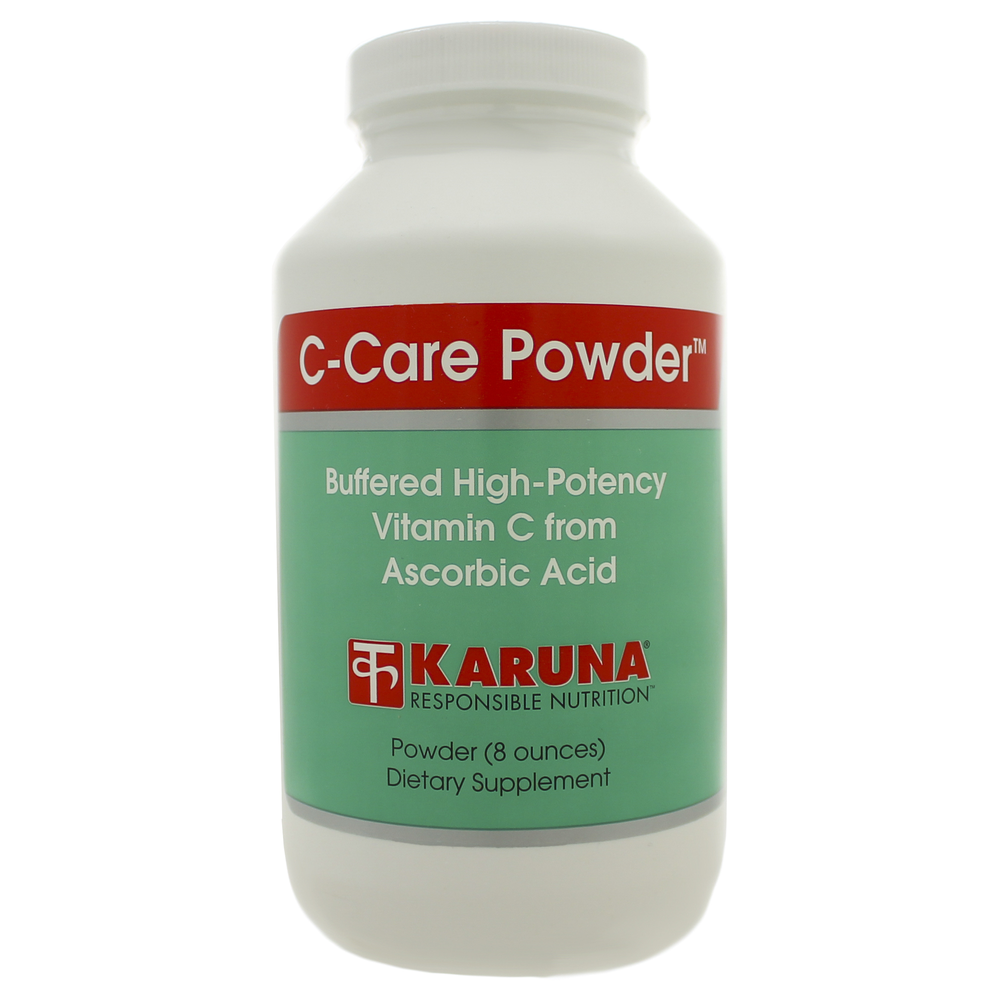 SKU: KAR-1203
C-Care Powder
-Buffered, hypoallergenic vitamin C powder from ascorbic acid.
C-Care Powder is a mildly effervescent blend of vitamin C and important minerals that permit a non-acidic formulation in a high-potency bulk powder convenient for use in generous amounts. The minerals in C-Care Powder help maintain a neutral pH environment that may lessen gastric sensitivity, and make a contribution to mineral requirements as well. Derived from ascorbic acid from which corn allergens have been removed, this formula is appropriate for use by most allergic and sensitive individuals.
Adults: One level teaspoon daily, dissolved in water or as directed.
Serving Size: 1 Teaspoon (5g)
Amount Per Serving
Vitamin C ...2, 600mg
(as ascorbic acid)
Calcium ...300mg
(carbonate)
Magnesium ...300mg
(carbonate)
Zinc ...5mg
(gluconate)
Copper ...500mcg
(gluconate)
Potassium ...35mcg
(carbonate)
Other Ingredients: Silicon Dioxide
*This statement has not been evaluated by the Food and Drug Administration. This product is not intended to diagnose, treat, cure or prevent any disease.