C-Flav
Ortho Molecular Products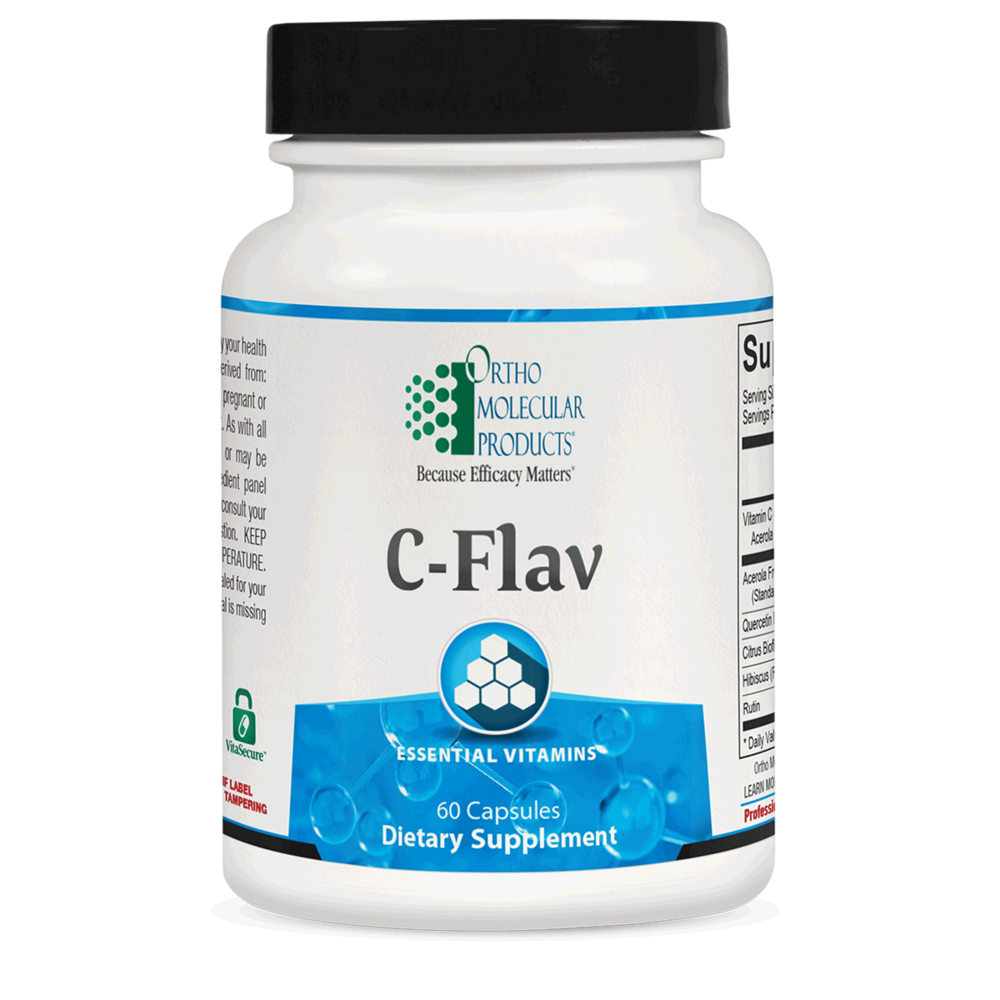 SKU: OHM-111060
Promotes Healthy Collagen Formation to Maintain Healthy Blood Vessels
Supports Connective Tissues
Maintains Normal Inflammatory Balance
Boosts Immune System Function
While most mammals can synthesize vitamin C, humans lack the enzyme required to synthesize vitamin C from glucose and, must obtain the vitamin from their diet. C-Flav is a formula that combines vitamin C with various bioflavonoids to mirror the way vitamin C is found in nature.
Take 1 or more capsules per day or as recommended by your health care professional.
Serving Size:
1 Capsule
Amount Per ServingVitamin C
... 400mg
(as Ascorbic Acid USP, Acerola Fruit Extract)
Acerola Fruit Extract
... 100mg
(Standardized to contain 17% Vitamin C)
Quercetin Dihydrate
... 70mg
Hesperidin Complex
... 50mg
Hibiscus Flowers
... 50mg
Rutin
... 50mg
Other Ingredients:
Natural Vegetable Capsules, Microcrystalline Cellulose, and Magnesium Stearate.
Does not contain
gluten, corn, yeast, artificial colors and flavors.
Caution:
If you are pregnant or nursing, consult your physician before taking this product.