Cal/Mag 1:1
Designs for Health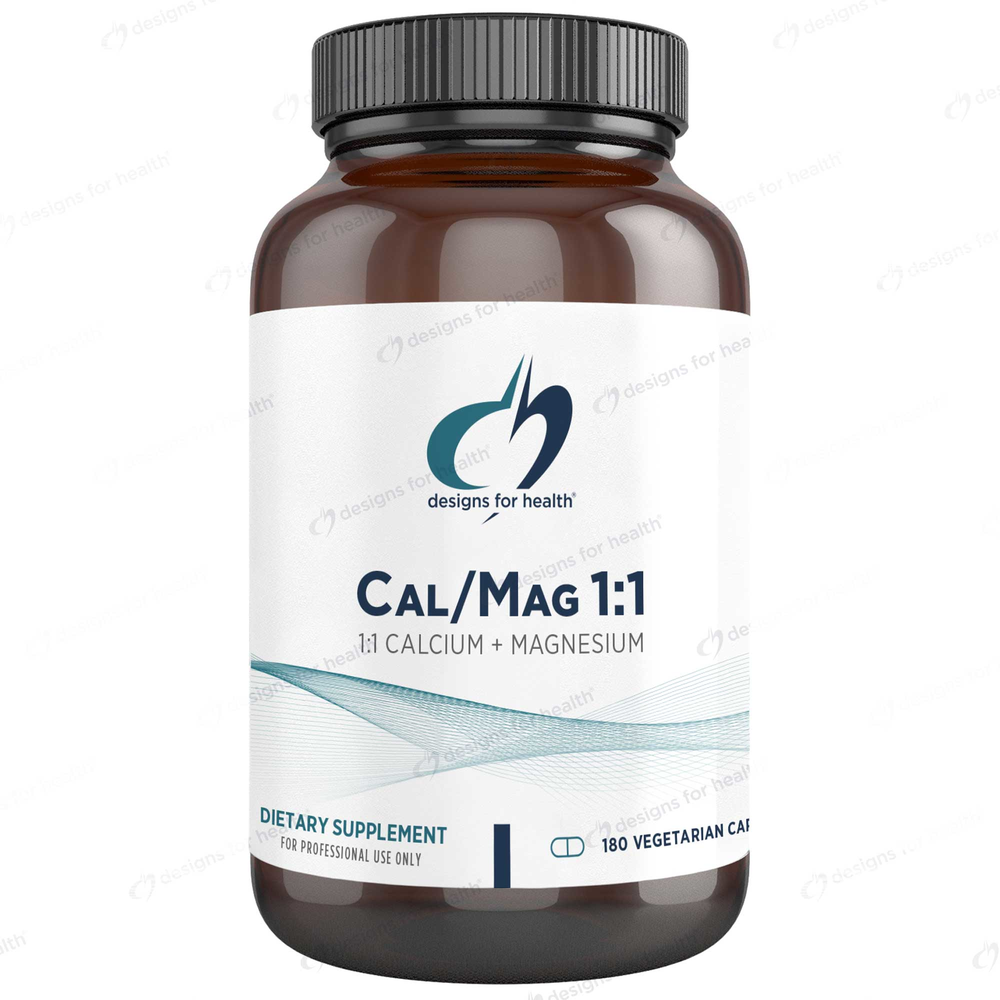 SKU: DFH-CAM011
Cal/Mag 1:1 provides calcium and magnesium in equal amounts, with 200 mg of each mineral per 2 capsule serving. Although the most commonly recommended dietary ratio for calcium to magnesium is 2:1, magnesium depletion has become very common in the US. Many components of the modern lifestyle increase magnesium loss, including stress (physical or emotional), alcohol or coffee consumption, exercise, excessive sweating, and certain medications such as birth control pills, various antibiotics, and common diuretics. These factors cause many individuals to require extra magnesium to compensate.
The calcium and magnesium in this product are Albion® mineral amino acid chelates for optimal tolerance and absorption.

Suggested Use: take two capsules per day with a meal, or as directed by your health care practitioner.
Serving Size: 2 capsules
Amount Per Serving
Calcium ... 200mg
(as DimaCal® Di-Calcium Malate)
Magnesium ... 200mg
(as Di-Magnesium Malate)
Other Ingredients: Microcrystalline cellulose, vegetable stearate.
Does not contain gluten.
STORE IN A COOL DRY PLACE. KEEP OUT OF REACH OF CHILDREN.
Notice: Color, size or shape may appear different between lots.
DimaCal® and the Albion Medallion design are registered trademarks of Albion Laboratories, Inc. Malates covered by U.S. Patent 6, 706, 904 and patents pending.