Cal-Mag-Zinc Liquid
Metabolic Response Modifier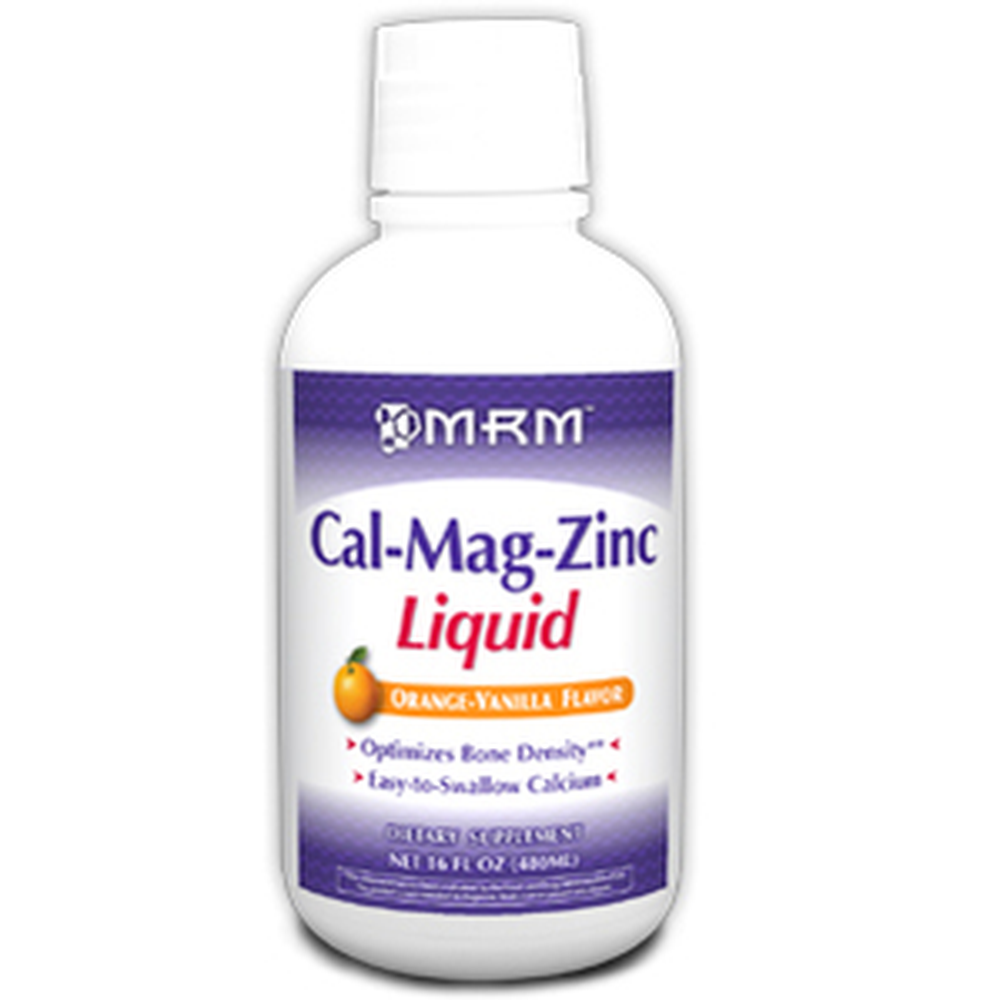 SKU: ME2-23201
Cal-Mag-Zinc Liquid Orange-Vanilla 16 oz

Dietary Supplement

Supplement Facts
Serving Size: 1 tablespoon
Servings Per Container: 32

Amount Per Serving:

Calories 20
Calories from Fat 0
Total Carbohydrate 4.5 g
Sugars 0
Vitamin D3 (Cholecalciferol) 600 IU
Calcium (tri-calcium phosphate, citrate, gluconate, lactate) 600 mg
Magnesium (citrate) 300 mg
Phosphate (tri-calcium phosphate) 300 mg
Zinc (gluconate) 7.5 mg
Potassium (citrate) 50 mg

Other Ingredients: Purified Water, Glycerin, Natural Orange Flavor, Natural Vanilla Flavor, Citric Acid, Xanthan Gum, Carageenan Gum, and Sodium Benzoate.

Directions: Shake container well prior to each use. (Adults) Take 1-2 tbsp daily. (Children) Take 1-2 tsp daily. Liquid Cal-Mag-Zinc can be mixed in milk, juice, honey, or pudding.

A Synergistic Blend of Minerals Designed to Optimize Bone Health *

A finely ground Calcium, Magnesium, and Phosphorus suspension with ratios of minerals adjusted to those now emphasized by nutritionists. Zinc and Potassium have also been added to make Cal-Mag-Zinc a more complete liquid mineral nutritional supplement.

*This statement has not been evaluated by the Food and Drug Administration. This product is not intended to diagnose, treat, cure, or prevent any disease.