Cal-Min 300mg
Progressive Labs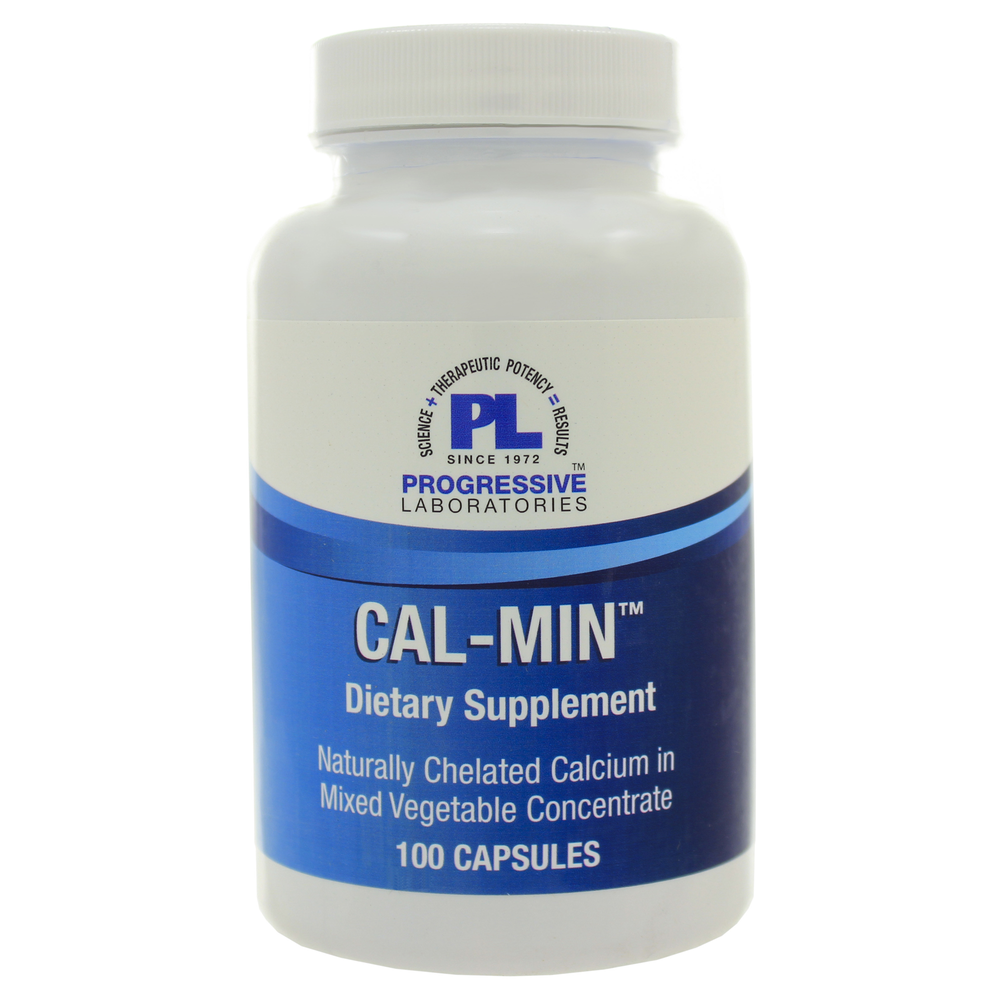 SKU: PGV-991
Cal-Min 300mg 100t is available by Progressive Labs.

Chelates are stable, electrically neutral complexes which protect trace minerals from chemical reactions during digestion that would render the mineral unavailable. Cal-Min contains chelated calcium, which makes the calcium more bio-available for the development of strong bones and teeth, and for general good health.
One (1) capsule three (3) to four (4) times daily.
Calcium ...1200mg
(as calcium proteinate)
Contains - Gelatin, peas, lentils, millet and chlorophyll (carefully dried to preserve their natural nutrient content), magniesum stearate
It looks like there are no similar
products available