Cal/Mag 1:1
Metabolic Maintenance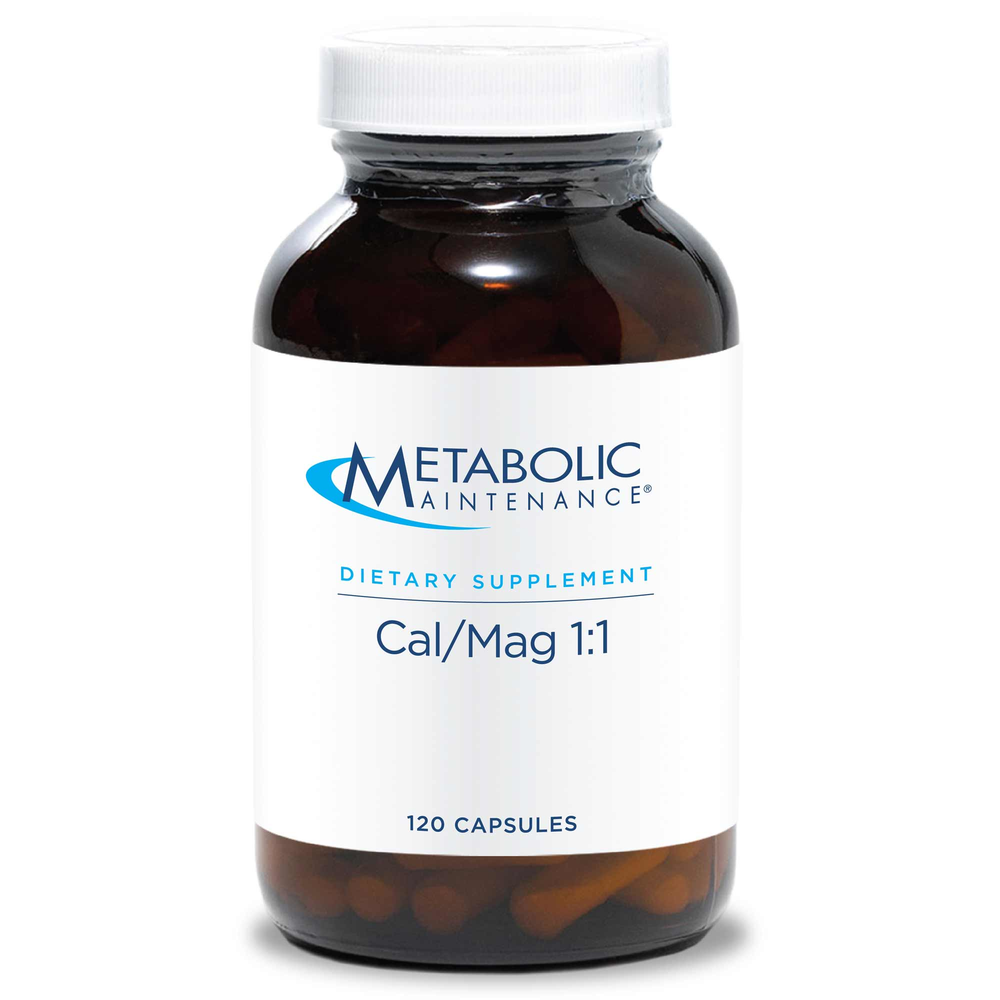 SKU: ME3-00408
Cal/Mag 1:1
-MINERAL SUPPLEMENT
One to four (1-4) capsules daily as a dietary supplement or as directed by a
Doctor.
Serving Size: 1 Capsule
Amount Per Serving
Vitamin C ...10mg
(as Ascorbyl Palmitate)
Calcium ...100mg
(as Calcium Citrate/Malate)
Magnesium ...100mg
(as Magnesium Citrate)
Zinc ...5mg
(as Zinc Picolinate)
Potassium ...25mg
(as Potassium Citrate)
Boron ...500mcg*
(as Boron Citrate and Aspartate)
Other Ingredients: Vegetarian cellulose capsule
Keep tightly closed in a dry place; do not expose to excessive heat.
KEEP OUT OF REACH OF CHILDREN.
No excepients, preservatives, binders, or fillers. Nothing but pure active
ingredients.
*This statement has not been evaluated by the Food and Drug Administration.
This product is not intended to diagnose, treat, cure or prevent any
diseases.