Cal/Mag 1:2
Metabolic Maintenance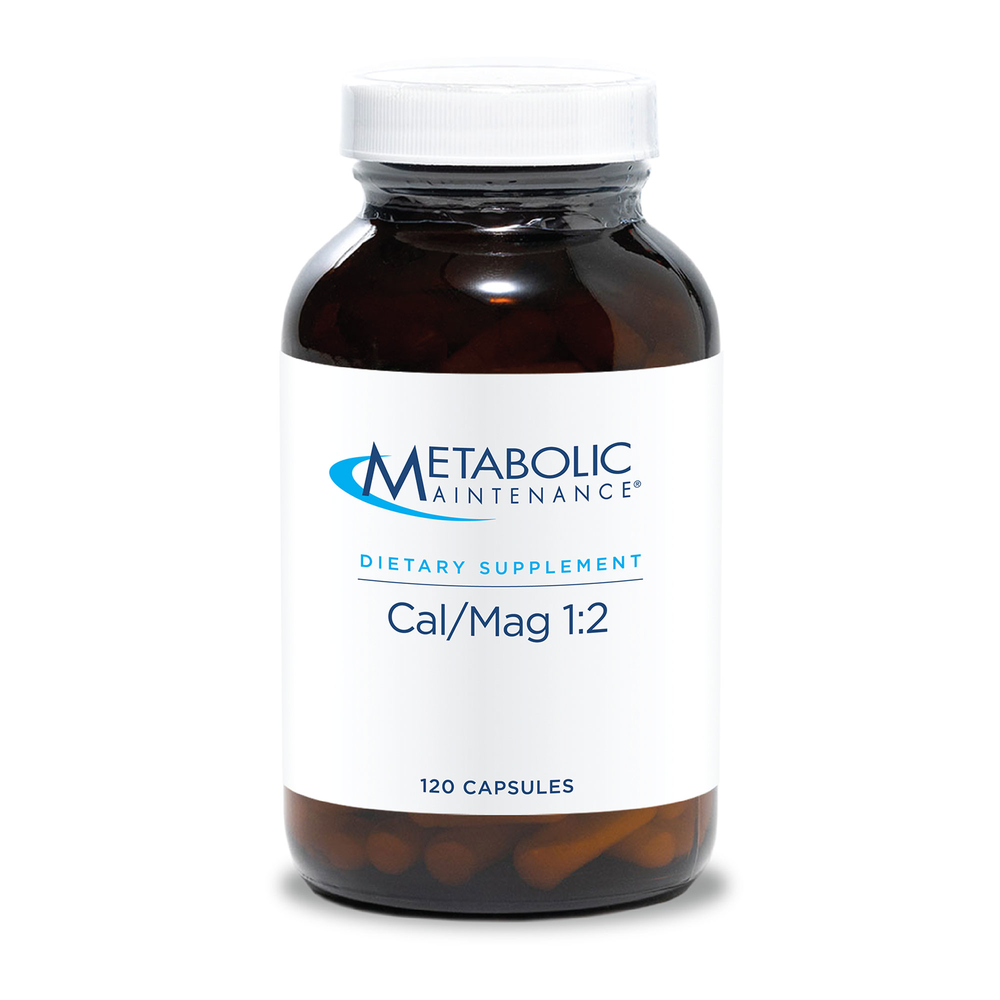 SKU: ME3-00410
Cal/Mag 1:2 is a bone and cardio health formula offering a unique double amount of bioavailable magnesium to address common insufficiencies of this important mineral. This product now features a calcium ingredient designed to make getting optimal amounts of this important bone health mineral easier. Because the dicalcium malate form provides two molecules of elemental calcium, it is more concentrated than forms like calcium citrate, meaning fewer capsules a day to provide optimal supplementation.*

Supports bone health*
Promotes healthy nerve and muscle function*
Supports cardiovascular health*



Suggested Use:
Take one (1) capsule per day or as directed by a healthcare professional.
Serving Size: 1 Capsule

Amount Per Serving
Vitamin C ...10mg
(as Ascorbyl Palmitate)
Calcium ... 60mg
(as Di-Calcium Malate)
Magnesium ...120mg
(as Magnesium Citrate)

Other Ingredients: Vegetarian cellulose capsule.


Egg Free, Gluten Free, Free of Nuts, Dairy Free.

Keep tightly closed in a cool, dry place, out of reach of children.

Precautions: Pregnant or lactating women and individuals taking prescription medications should consult with a healthcare professional before taking any supplement.