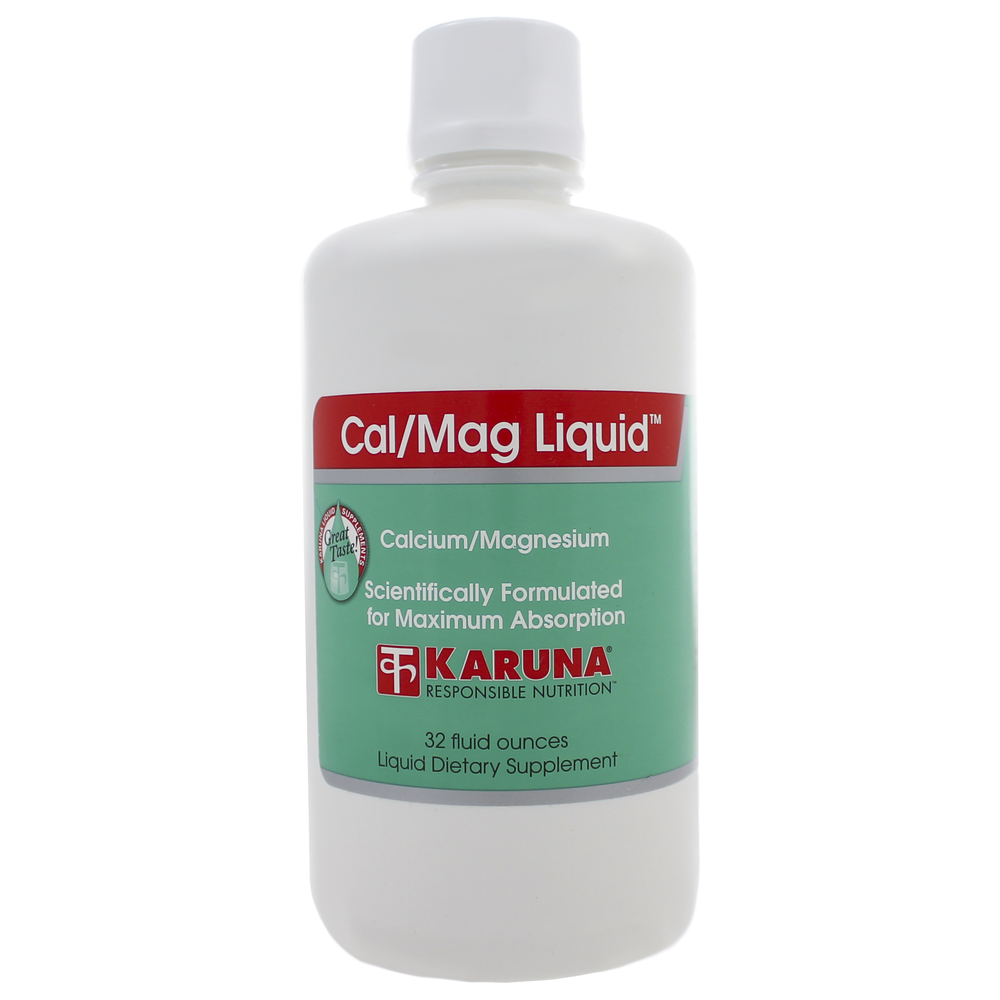 SKU: KAR-2116
Cal/Mag Liquid
-Comprehensive bone health support in an easy-to-use liquid
Liquid supplement formulas are often more convenient for many patients, are easier to swallow, and may be more efficiently absorbed. Cal/Mag Liquid is a balanced blend of several micronutrients known to be important for supporting the development and maintenance of bone throughout the lifespan. Calcium citrate/malate has demonstrated superior absorption to other forms in virtually all comparative studies. Magnesium intake is low in several high-risk groups, and supplementation helps to optimize parathyroid hormone levels and bone turnover rate. Vitamin K is becoming newly appreciated for its role in supporting production of vital bone matrix proteins, and the trace minerals zinc, copper, and manganese all play important biochemical roles in the production of bone matrix tissue. No other bone health product is as complete and easy to take.
- SHAKE VIGOROUSLY -
Two (2) tablespoons daily, taken with meals, or as directed by your health care practitioner.
Serving Size: 2 Tablespoons
Amount Per Serving
Calories ...32
Carbohydrate ...7.54g
Vitamin D3 ...400 IU
(cholecalciferol)
Vitamin K ...500mcg
(phylloquinone)
Calcium ...600mg
(citrate/malate)
Magnesium ...300mg
(citrate)
Zinc ...10mg
(gluconate)
Copper ... .5mg
(gluconate)
Manganese ...2mg
* Daily Value not established
Daily values are based on a 2, 000 calorie diet
Contains:
Purified Water, Glycerin, Natural Strawberry Flavor, Citric Acid, Stevia, Potassium Sorbate
Does Not Contain:
Yeast, Wheat, Soy, Corn, Milk, Salt, Artificial Coloring, Preservatives or Flavoring
- SHAKE VIGOROUSLY -
- REFRIGERATE AFTER OPENING -
Keep in a cool, dry place, tightly capped.
Tamper Seal (Sealed For Your Protection).
Do not use if outer seal is broken or missing.
It looks like there are no similar
products available