Cal/Mag Plus w/ Vit D and K-2
Metabolic Maintenance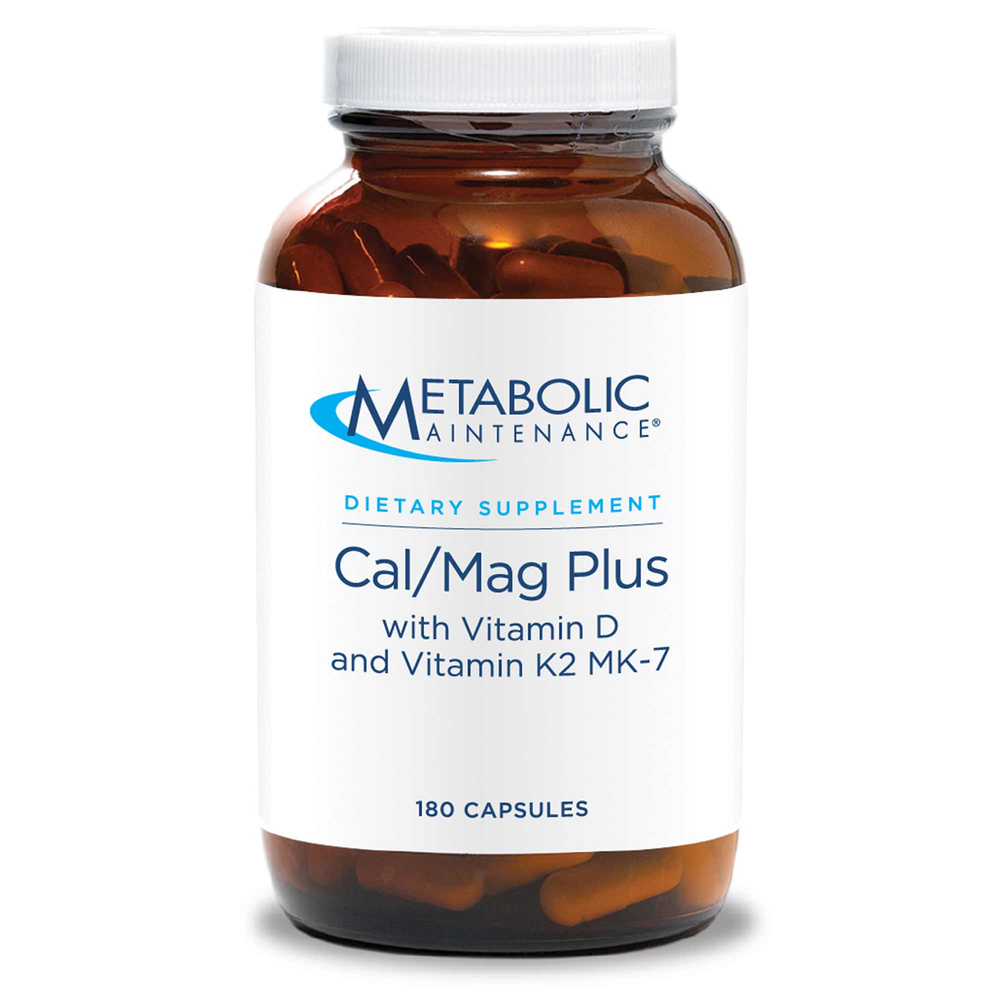 SKU: ME3-00409
Cal/Mag Plus w/ Vit D & K-2
-Our unique formula combines Cal/Mag with two powerful calcium boosters:
Vitamins D-3 and K-2. Vitamin D is essential to maximize absorption of
calcium. Our Vitamin D is in the D-3 form, the most biologically active* •
Vitamin K-2 has been found to promote the synthesis of proteins involved with
calcium utilization, helping to keep calcium out of arterial walls and in the
muscles and bones where it belongs* Cal/Mag Plus provides a complete supplement
that delivers maximum calcium and helps support heart health.*
Six (6) capsules daily as a dietary supplement, or as directed by a Doctor.
Serving Size: 6 capsules
Amount Per Serving
Vitamin D-3 ...2000 IU
(as Cholecalciferol)
Vitamin K-2 ...45mcg
(as K-2 M7 MenaQ7)
Calcium ...1000mg /
(as Calcium Citrate/Malate)
Magnesium ...500mg
(as Magnesium Amino Acid Chelate)
Other Ingredients: Vegetarian capsule, L-leucine
Keep tightly closed in a dry place; do not expose to excessive heat.
KEEP OUT OF THE REACH OF CHILDREN.
No excepients, preservatives, binders, or fillers. Nothing but pure active
ingredients.
*This statement has not been evaluated by the Food and Drug Administration.
This product is not intended to diagnose, treat, cure or prevent any diseases.