Cal/Mag Powder
Metabolic Maintenance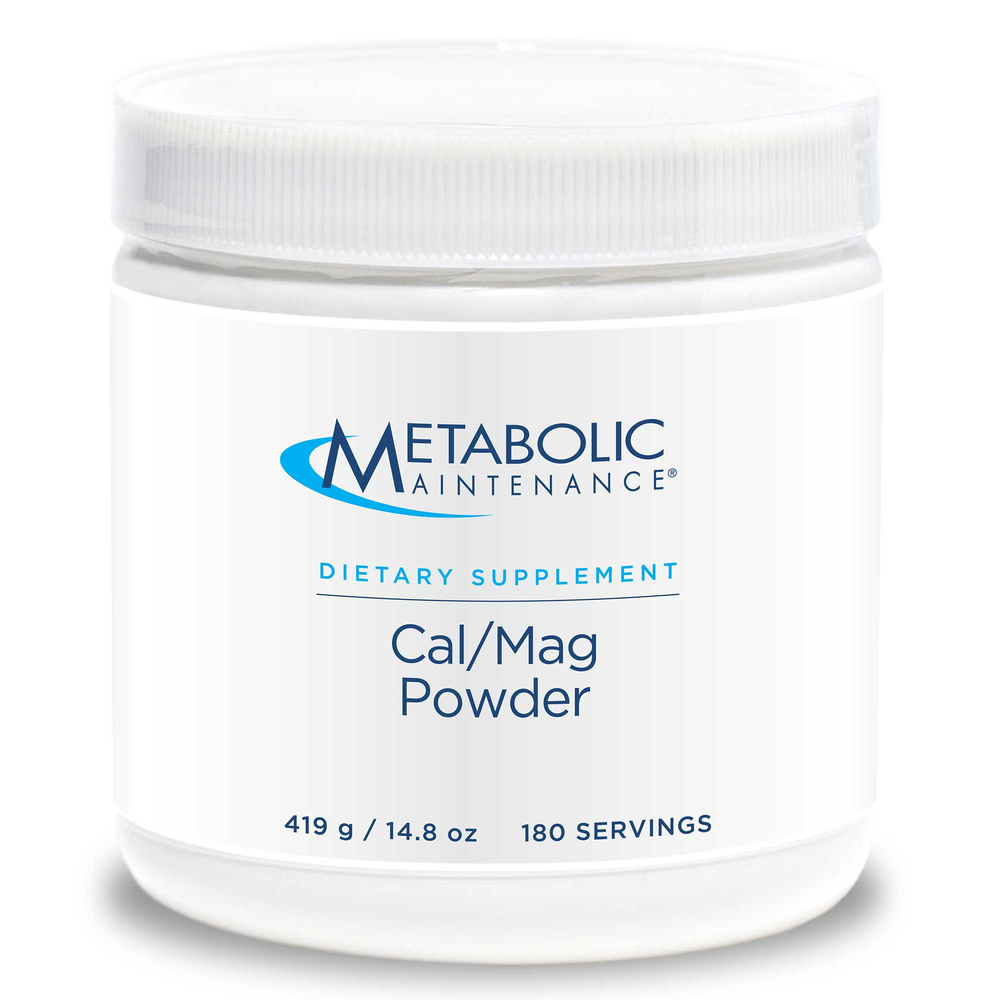 SKU: ME3-00412
Cal/Mag Powder
-Maintain Optimal Bone Health with Cal/Mag Powder
The health of your bones is important at every age, and is dependent on
minerals like calcium and magnesium. These minerals can be found in many foods,
but need to be replenished. Theyre also two of the top nutrient deficiencies
in the human body.
Cal/Mag Powder from Metabolic Maintenance supports the optimal formation,
strength, and overall health of your bones by delivering 333mg of calcium and
167mg of magnesium in every serving of a half teaspoon.
1/2 teaspoon(2.3g)daily' mixed into water or juice.
Serving Size: 1/2 Teaspoon (2.3g)
Amount Per Serving
Calcium ...333mg
(as Calcium Citrate/ Malate reacted from Calcium Carbonate and Citric/Malic
Acid)
Magnesium ...167mg
(as Magnesium Glycinate and Magnesium Citrate)
Keep out of reach of children.
If you are pregnant or nursing, please consult your healthcare professional
before using this product.
No excepients, preservatives, binders, or fillers. Nothing but pure active
ingredients.
Keep tightly closed in a dry place; do not expose to excessive heat.
*This statement has not been evaluated by the Food and Drug Administration.
This product is not intended to diagnose, treat, cure or prevent any diseases.