Cal/Mag/Zinc Complex with Vitamin D
Metabolic Maintenance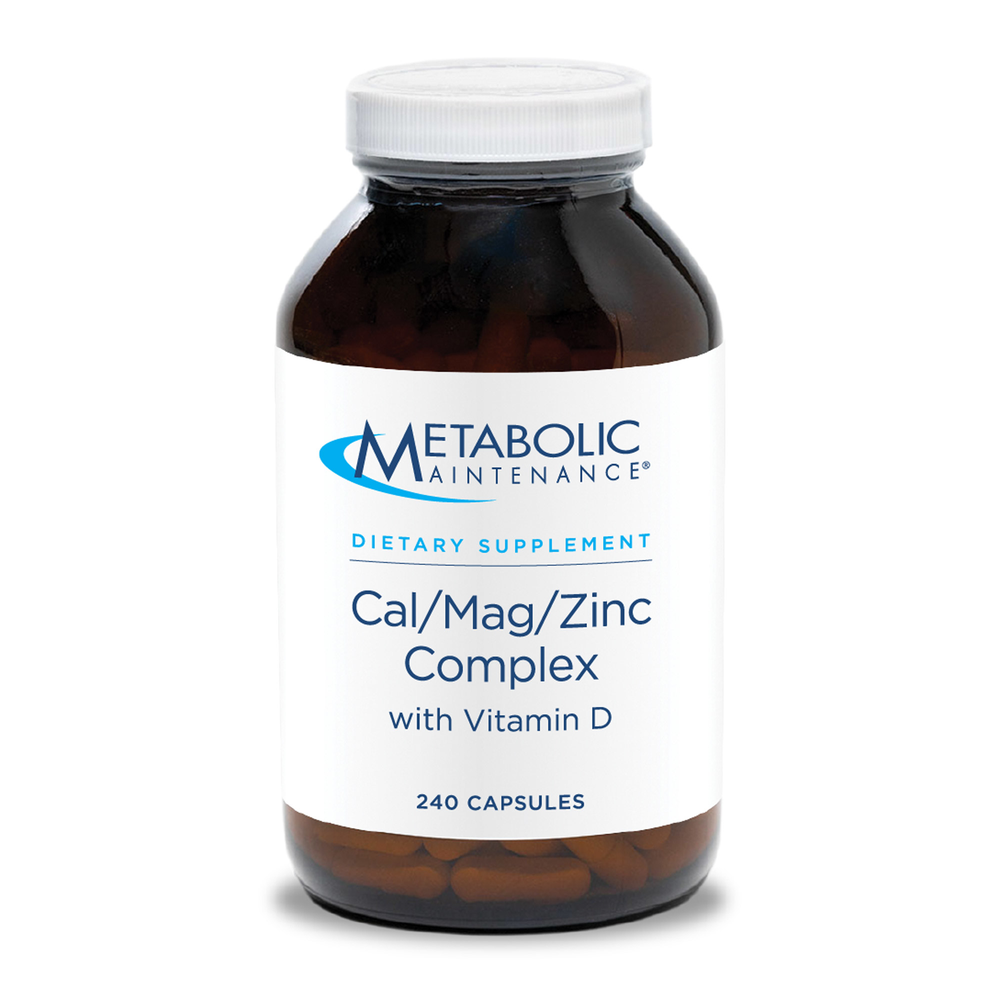 SKU: ME3-00407
Cal/Mag/Zinc Complex [w/Vit D]
-These essential minerals and vitamins—with 400 IU of Vitamin D—provide nutritional support to help maintain healthy bones.*




Suggested Use:
Take one (1) capsule daily, or as directed by a healthcare professional.
Serving Size
: 1 Capsule
Amount Per Capsule
Vitamin C ... 10mg
(as Ascorbyl Palmitate)
Vitamin D-3 ... 5 mcg
(200IU as Cholecalciferol)
Calcium ... 200mg
(as Calcium Carbonate and Di-Calcium Malate)
Magnesium ...100mg
(as Magnesium Bisglycinate/Aspartate)
Zinc ... 6mg
(as Zinc Citrate)
Boron ... 500mcg
(as Boron Citrate)
Other Ingredients: Vegetarian cellulose capsule.


Egg Free, Gluten Free, Free of Nuts, Dairy Free


Warning: Keep tightly closed in a dry place; do not expose to excessive heat.
KEEP OUT OF THE REACH OF CHILDREN.