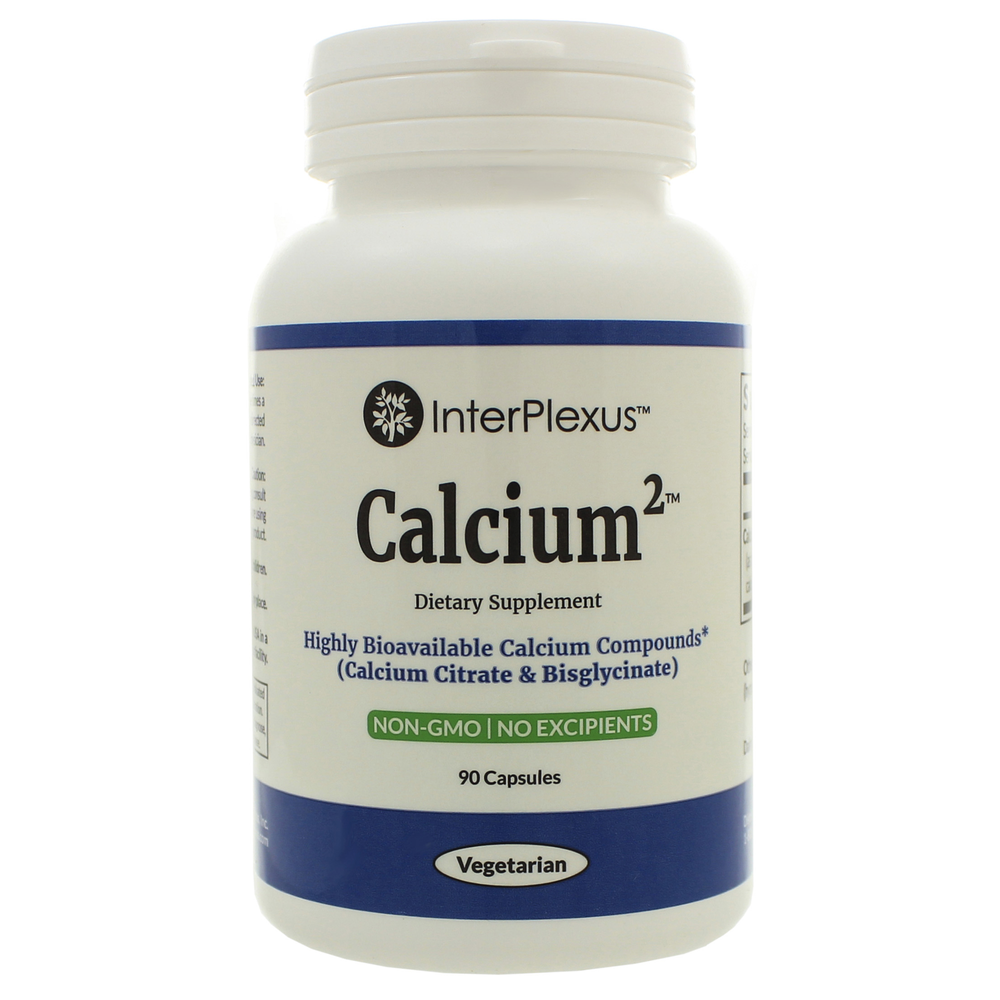 SKU: INT-MIN003
Calcium2 contains highly bioavailable calcium compounds featuring the fully-reactive, organic bound salts of calcium citrate and bisglycinate. This non-GMO formula does not contain any excipients or fillers. Besides being a major component of bones and teeth, calcium is an essential mineral that plays an important role in numerous biological functions.
Take 1 capsule three times a day with a meal or as directed by your physician.
Serving Size: 1 Capsule
Amount Per Serving
Calcium ... 116mg
(as tricalcium citrate 4-hydrate, calcium bisglycinate)
Other Ingredients: vegetarian capsule (hypromellose, purified water)
Dairy, Soy, Egg & Gluten Free. Vegetarian.
Caution: If pregnant or nursing, consult your physician before using this or any other product.
Keep out of reach of children.
Store in a cool, dry place.
Manufactured in the USA in a GMP compliant facility.