Calcium D-Glucarate
Designs for Health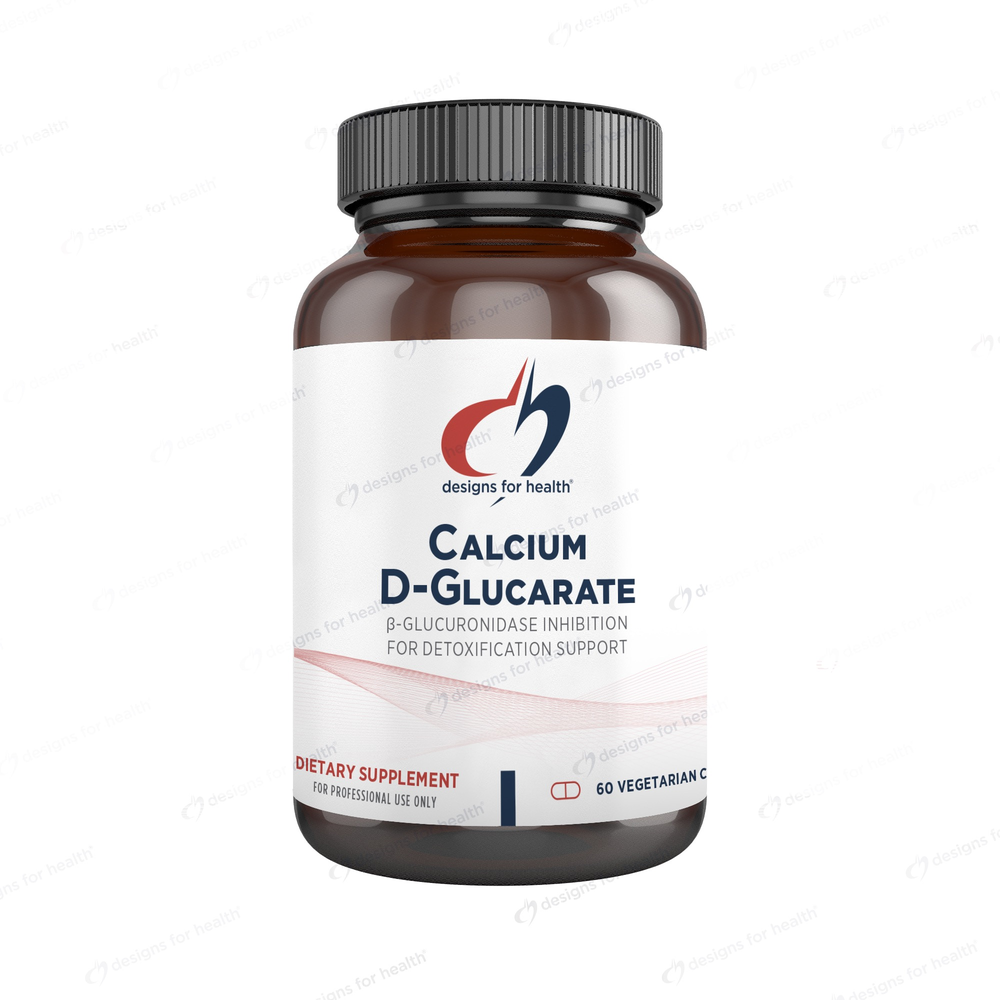 SKU: DFH-CDG060
Calcium-D-Glucarate is calcium bound to d-glucaric acid, which is a natural compound produced in small amounts by the human body and is abundantly found in various plant foods such as broccoli, cabbage, kale, apples, oranges, and grapefruit.
Research shows that d-glucaric acid derivatives such as calcium-d-glucarate help support the body's natural elimination of excess steroid hormones and toxins. Calcium-d-glucarate assists in the detoxification process as it forms conjugates with unwanted estrogenic hormones and environmental toxins, which are then eliminated from the body instead of being reabsorbed.
Made with non-GMO ingredients.
As a dietary supplement, take two capsules per day with meals, or as directed by your health care practitioner.
Serving Size: Two Capsules
Amount Per Serving
Calcium ... 150mg
(as Calcium D-Glucarate)
Calcium D-Glucarate ... 1.2g
Other Ingredients: Microcrystalline cellulose, cellulose (capsule), vegetable stearate.
This product does not contain gluten.
NOTICE
Color, size or shape may appear different between lots.
Store at room temperature. Keep out of reach of children.