Calcium/Magnesium Citrate
Allergy Research Group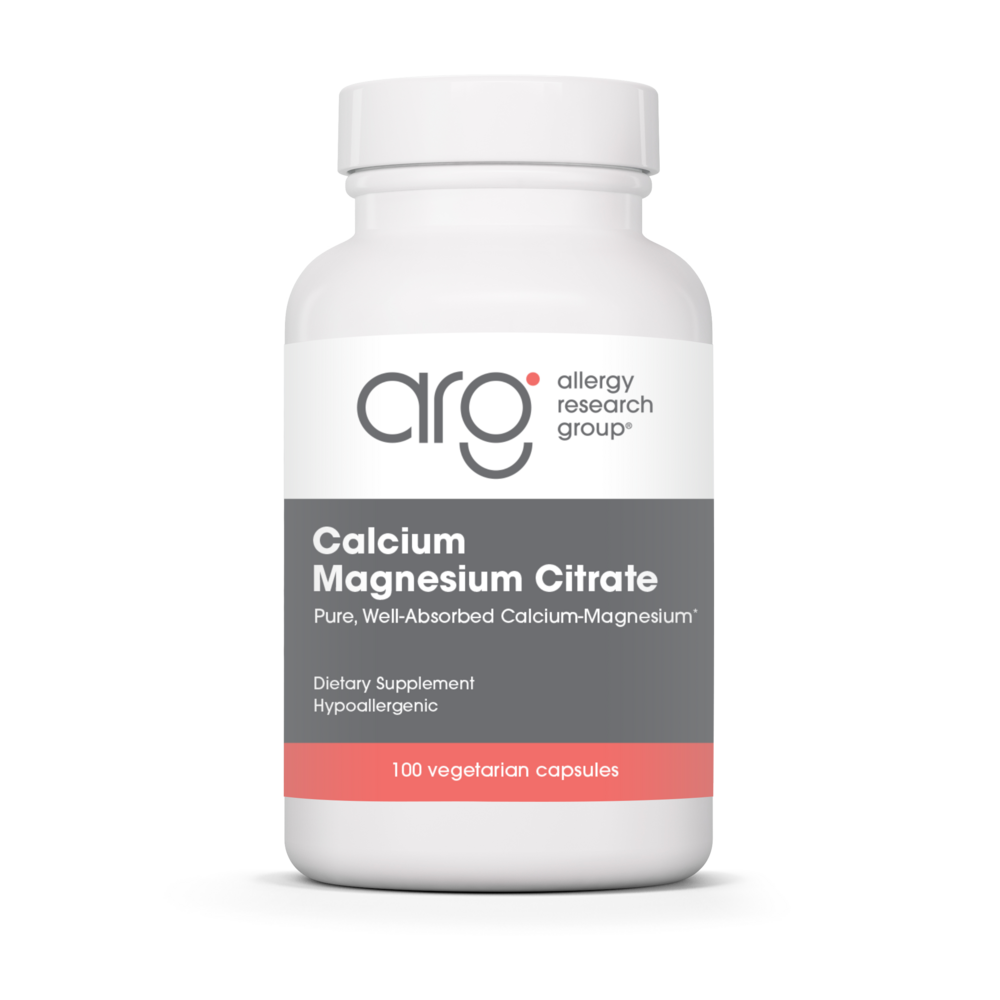 SKU: ARG-71980
Hypoallergenic calcium magnesium supplement.
High bioavailability citrate-bound minerals for improved absorption and tolerance*
Supports the health of bones, the cardiovascular system, and the distal colon*
Calcium plays an important role in supporting the nervous system and hormonal balance*
Magnesium is essential in over 300 cellular reactions*
As a dietary supplement, 1 capsule one to three times daily between meals, or as directed as a healthcare practitioner.
Serving Size: 1 Capsules
Amount Per Serving:
Calcium ... 100mg
(as Calcium Citrate)
Magnesium ... 100mg
(as Magnesium Citrate)
Other ingredients: Hydroxypropyl methylcellulose, microcrystalline cellulose, magnesium stearate, stearic acid.
These nutrients are of the highest quality and purity obtainable, and do not contain preservatives, diluents, or artificial additives.
This statement has not been evaluated by the U.S. Food and Drug administration. The product is not intended to diagnose, treat, cure, or prevent any disease.