Calcium Pyuvate
Allergy Research Group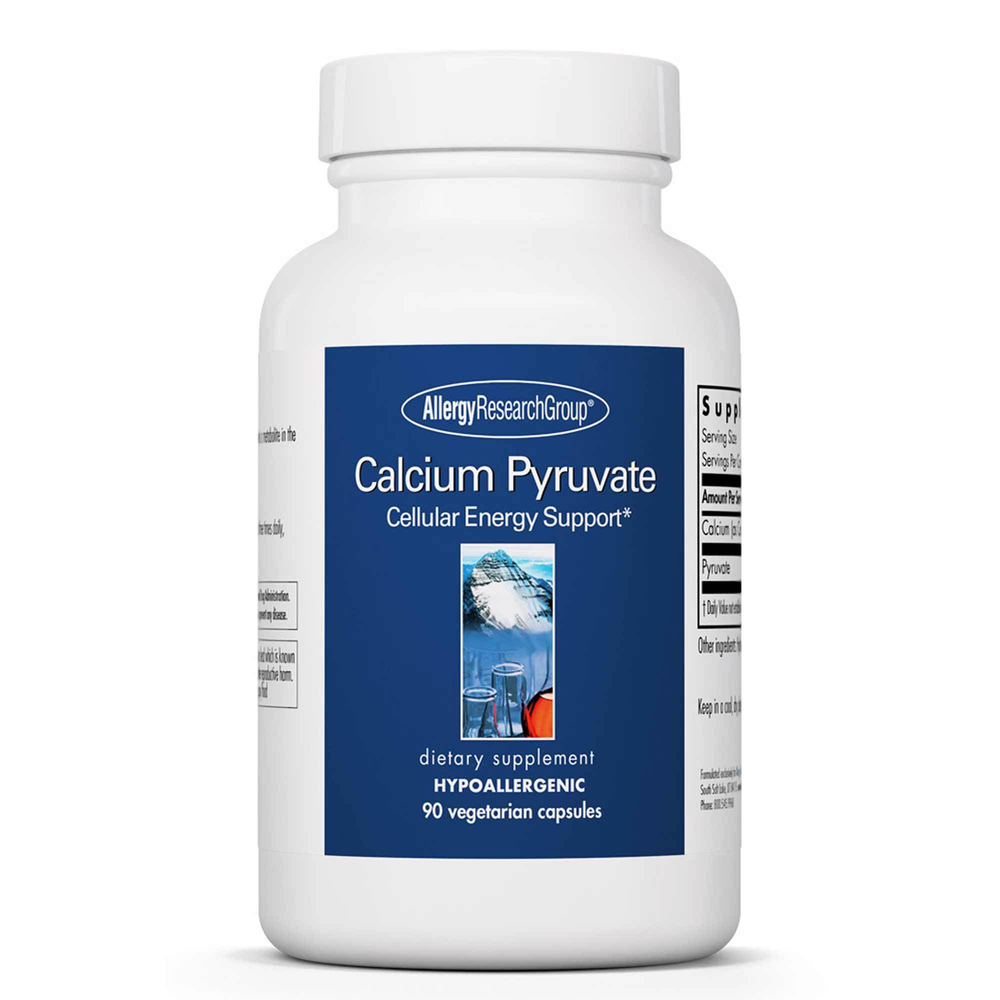 SKU: ARG-72950
Hypoallergenic cellular energy support.*
Involved in cellular energy production, glycogen storage and protein uptake*
May help the body utilize fat for energy*
Scavenges free radicals and supports intracellular glutathione*
As a dietary supplement, 1 or 2 capsules one to three times daily, or as directed by a healthcare practitioner.
Serving Size: 2 Capsules
Amount Per Serving:
Calcium ... 280mg
(as Calcium Pyruvate)
Pyruvate ... 1220mg
Other ingredients: Hydroxypropyl methylcellulose, microcrystalline cellulose, L-leucine.
This nutrient is of the highest quality and purity obtainable, and does not contain preservatives, diluents, or artificial additives.
This statement has not been evaluated by the U.S. Food and Drug administration. The product is not intended to diagnose, treat, cure, or prevent any disease.