Calcium w/Vitamin D3
Kirkman Professional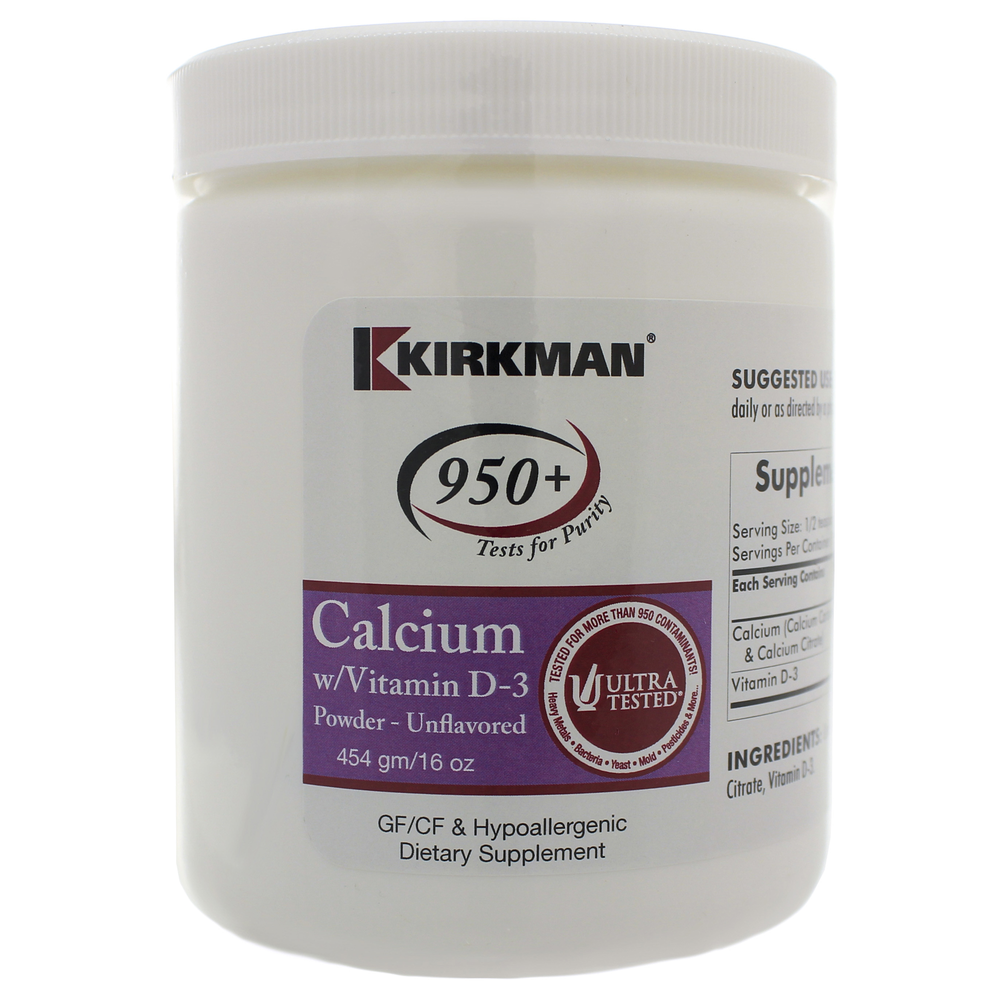 SKU: KRK-5036016
Primary Use: Supports heart function, circulation, nerve function, bone mass and muscle tone.
L-Taurine is abundant in the tissues of the central nervous system and plays a calming role as a neurotransmitter
1/2 teaspoon daily or as directed by a physician
Serving Size: 1/2 teaspoon
Amount Per Serving:
Calcium ... 1000mg
(Calcium Carbonate & Calcium Citrate)
Vitamin D3 ... 175 IU
Ingredients: Calcium Carbonate, Calcium Citrate, Vitamin D-3.
Free Of Sugar, Starch, Soy, Wheat, Casein, Gluten, Milk, Egg, Yeast,
Gelatin, Artificial Flavorings, Colorings, Peanuts, Tree Nuts, Fish
WARNINGS: KEEP OUT OF THE REACH OF CHILDREN.
These statements have not been evaluated by the Food & Drug Administration. This product is not intended to diagnose, treat, cure or prevent any disease.
It looks like there are no similar
products available