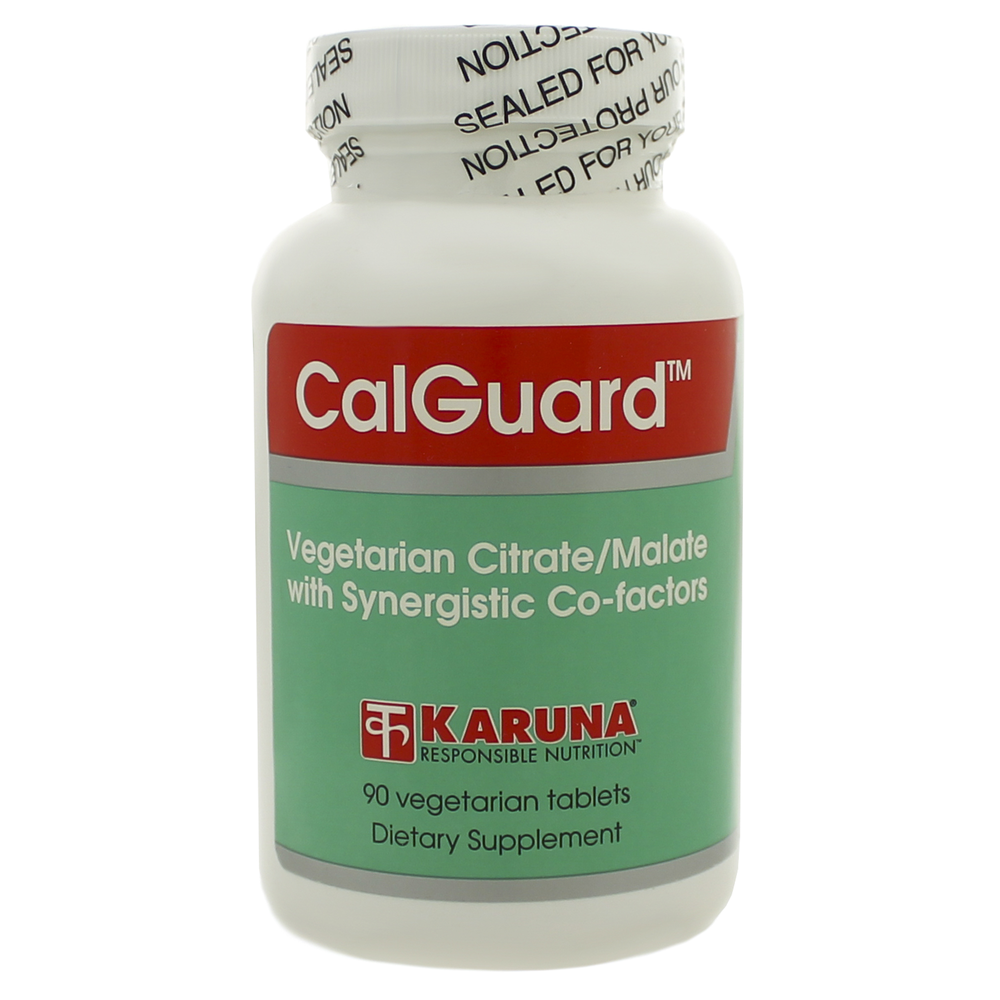 SKU: KAR-2101
Comprehensive vegetarian formula for bone support.
CalGuard provides well-absorbed vegetarian calcium from a citrate-malate source, balanced with magnesium and other bone-building nutrients. A generous amount of vitamin K is included, far more than in most other bone support products and vitamin D is supple in the preferred D3 form for maximum bioavailability. These nutrients, along with vitamin C and manganese, work together to support optimal bone density and help skeletal structures maintain their integrity during minor traumas.
Adults: Take 2-4 capsules daily with meals, or as directed by a healthcare professional.
Serving Size: 2 capsules
Amount Per Serving
Vitamin C ... 150mg
(ascorbic acid)
Vitamin D3 ... 800IU
(cholecalciferol)
Vitamin K1 ... 500mcg
(phylloquinone)
Calcium ... 500mg
(citrate/malate)
Magnesium ... 250mg
(oxide)
Manganese ... 1mg
(amino acid chelate)
Boron ... 500mcg
(amino acid chelate)
Silica ... 5mg
Other Ingredients: vegetable capsule (hypromellose and water), magnesium stearate (vegetable)
*This statement has not been evaluated by the Food and Drug Administration. This product is not intended to diagnose, treat, cure or prevent any disease.