Calm and Clear
Pacific Biologic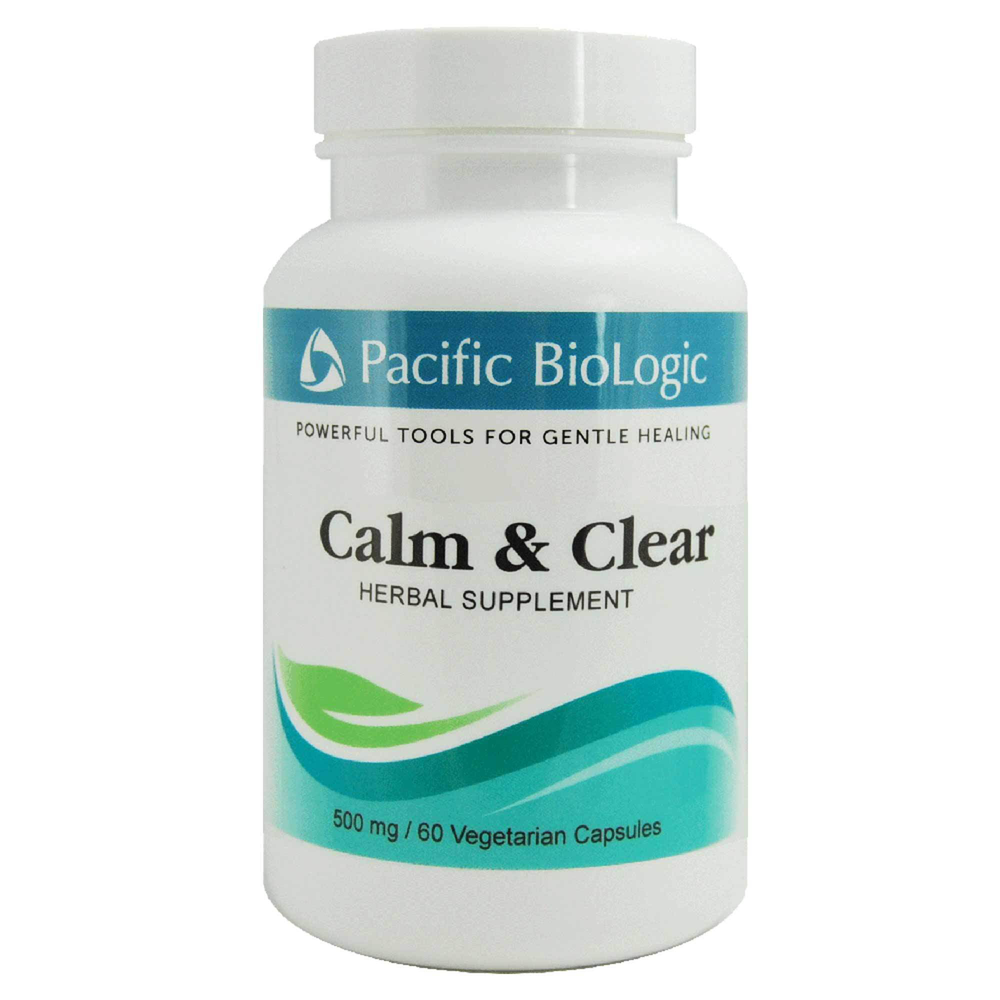 SKU: PAC-40070
Calm & Clear 60c is available by Pacific Biologic.
Pacific BioLogic
MADE AND
TESTED IN
THE USA
Calm & Clear
Herbal Supplement
Crafted using traditional methods
60 VEGETABLE CAPSULES
SUGGESTED USE:
1-3 capsules 1-3 times daily. Take as needed according to the severity of symptoms or recommended by your healthcare provider.
Supplement Facts
Serving Size 1 Capsule

Amount Per Capsule 650 mg
Proprietary Blend
Fo-ti stem *
Gotu kola leaf *
Lemon balm leaf *
Passion flower *
White peony root *
Chinese skullcap root *
Grass-leaf sweetflag rhizome *
Valerian root *
Polygala root *
Schizandra fruit *
Chinese salvia root *
Tangerine peel (unripe) *
* Daily Value not established
Other Ingredients: Capsules of plant origin
Do not take with pharmaceutical sedative drugs. If pregnant or nursing, consult your healthcare provider before using this, or any other product.
Keep in a cool, dry place (not in a refrigerator)
It looks like there are no similar
products available