Calm Buddha Blend
Buddha Teas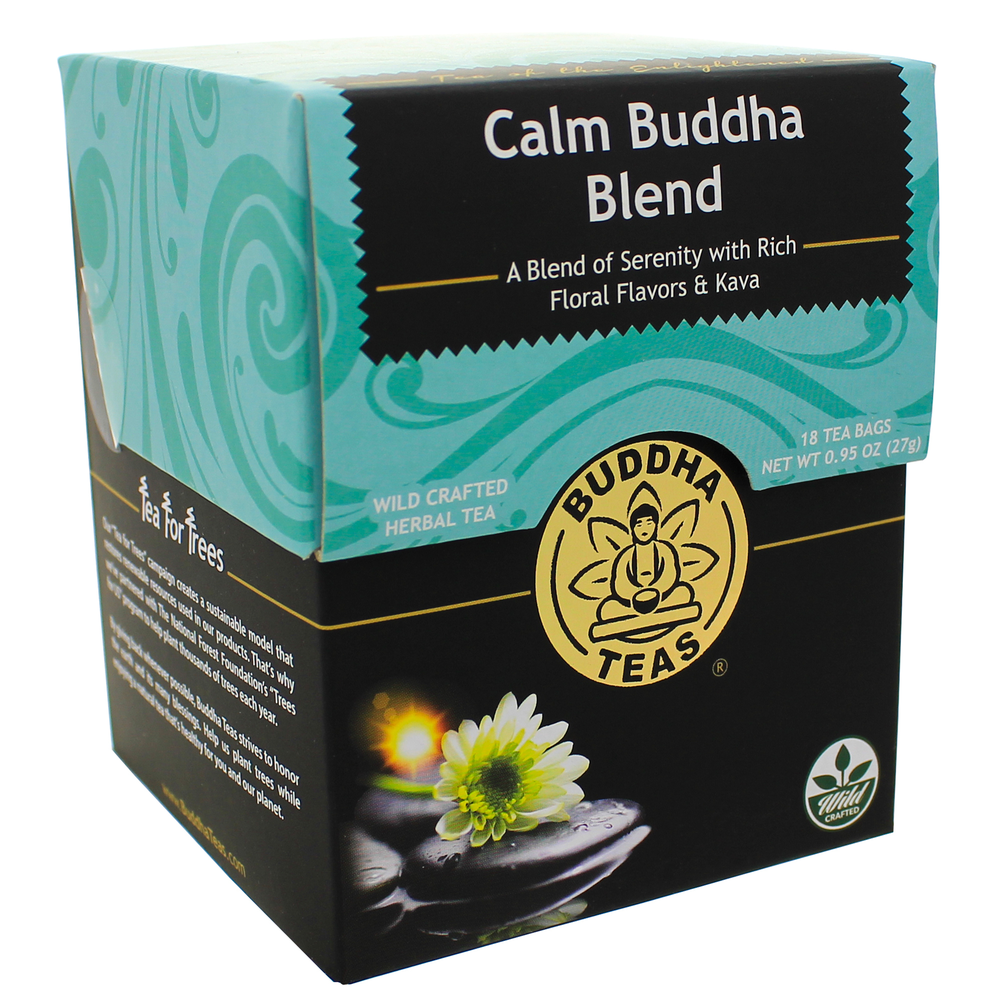 SKU: BUD642-CALM
Digestive challenges are a known cause of stress, and vice-versa. The herbs and spices in this superior blend provide a delicious tea-drinking experience. Buddha Tea's included St. John's Wort and passion flower to help manage day-to-day stressors, while the antioxidant components of chamomile and lavender bring digestive support. This carefully crafted blend offers a delicious option for those seeking a go-to tea to facilitate calm and balance any time of day or night.
Why did Buddha Tea name this tea Calm Buddha Blend?
To calm: To make tranquil and quiet; to soothe. Exactly the intention behind the crafting of this remarkable Buddha Teas offering, featuring a superior blend of seven of the world's best known herbs meant to calm the body, mind, and spirit.
Suggested Use: Fresh water is essential for brewing a great cup of tea. We recommend using filtered spring water and a glass, ceramic or stainless steel pot. Use one teabag per cup of boiling water. Cover and steep for 4-6 minutes.
Serving Size: 1 Teabag
Amount Per Serving
Calories ... 0
Total Fat ... 0mg
Sodium ... 0g
Total Carb … 0g
Sugars … 0g
Protein … 0g
Ingredients: Organic Chamomile Flowers, Organic Lavender, Organic Passion Flower, Organic Skullcap, Organic St. John's Wort, Organic Spearmint, Organic Cinnamon.
Warning: Consult with a healthcare provider prior to use if you are currently pregnant, nursing, prescribed to medications, or if you have a medical condition.