Calm Plus Calcium
Natural Vitality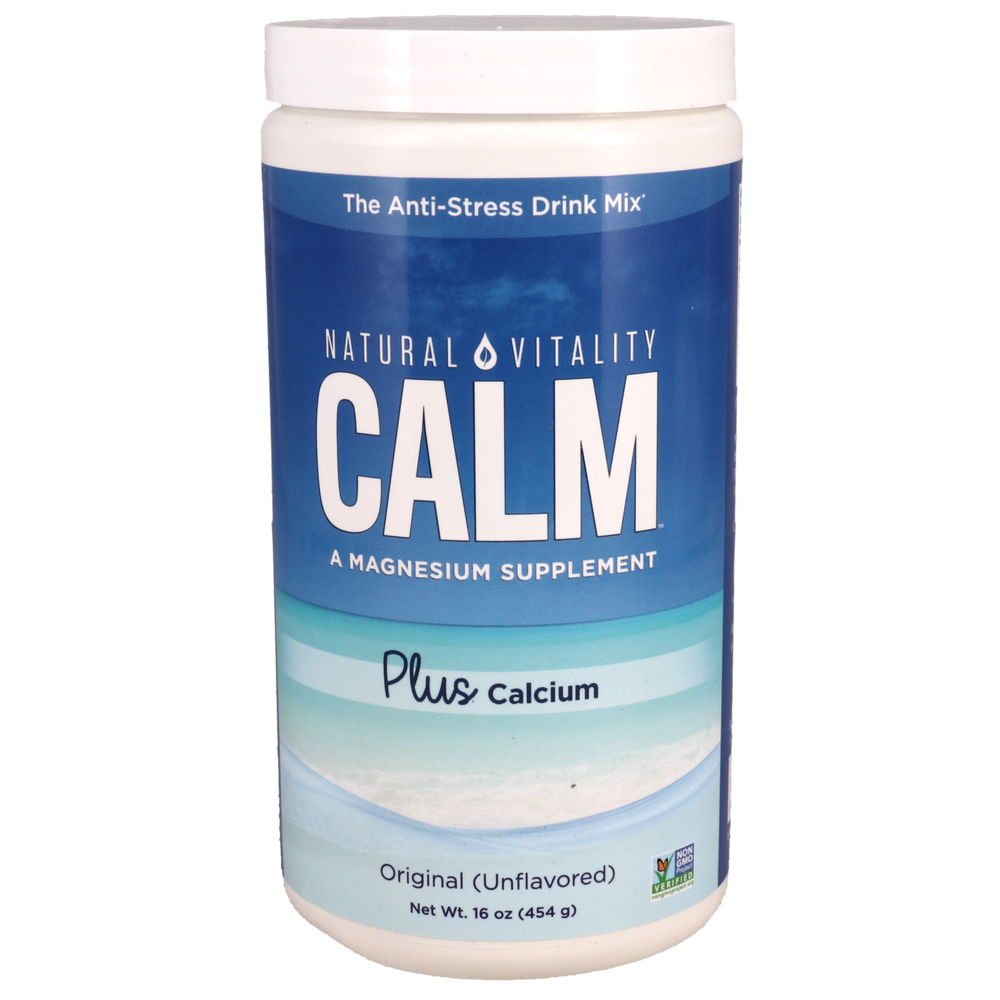 SKU: NVT-2966
Natural Vitality believes that supplemental calcium should not be taken on its own, because it can pull magnesium out of body parts to supply the magnesium it requires for assimilation. Magnesium is necessary for over 700 different biochemical processes, such as digestion, energy production and the metabolism of proteins, fats and carbohydrates. It is also needed for bone strength, muscle strength, and proper functioning of the heart and nervous system. While calcium requires magnesium, magnesium does not require calcium and can be safely and beneficially taken on its own.
Take 1–1½ rounded teaspoons twice per day at any time, at least 5 hours apart. Individual needs may vary. Start with 1 rounded teaspoon daily and gradually increase to 1½ rounded teaspoons twice daily. When bowel are comfortably loose, this is the optimal amount. Some people may need to start with a half teaspoon only and gradually work up to higher amounts.
Serving Size: 3 teaspoons (7.5g) or 1 packet
Amount Per Serving
Vitamin C ... 290mg
(as ascorbic acid)
Vitamin D3 ... 115IU
(as cholecalciferol)
Calcium ... 230mg
(elemental from calcium gluconate)
Magnesium ... 350mg
(elemental from magnesium citrate)
Potassium ... 115mg
(elemental from potassium citrate)
Boron ... 290mcg
(elemental from boron citrate)
Ingredients: Calcium gluconate, a proprietary blend of citric acid and magnesium carbonate—which, in combination with water, creates ionic magnesium citrate—ascorbic acid, potassium citrate, vitamin D3, and boron citrate.
Some settling may occur. Amount of product in bottle is based on weight.