Calm Repose
Kan Herb Company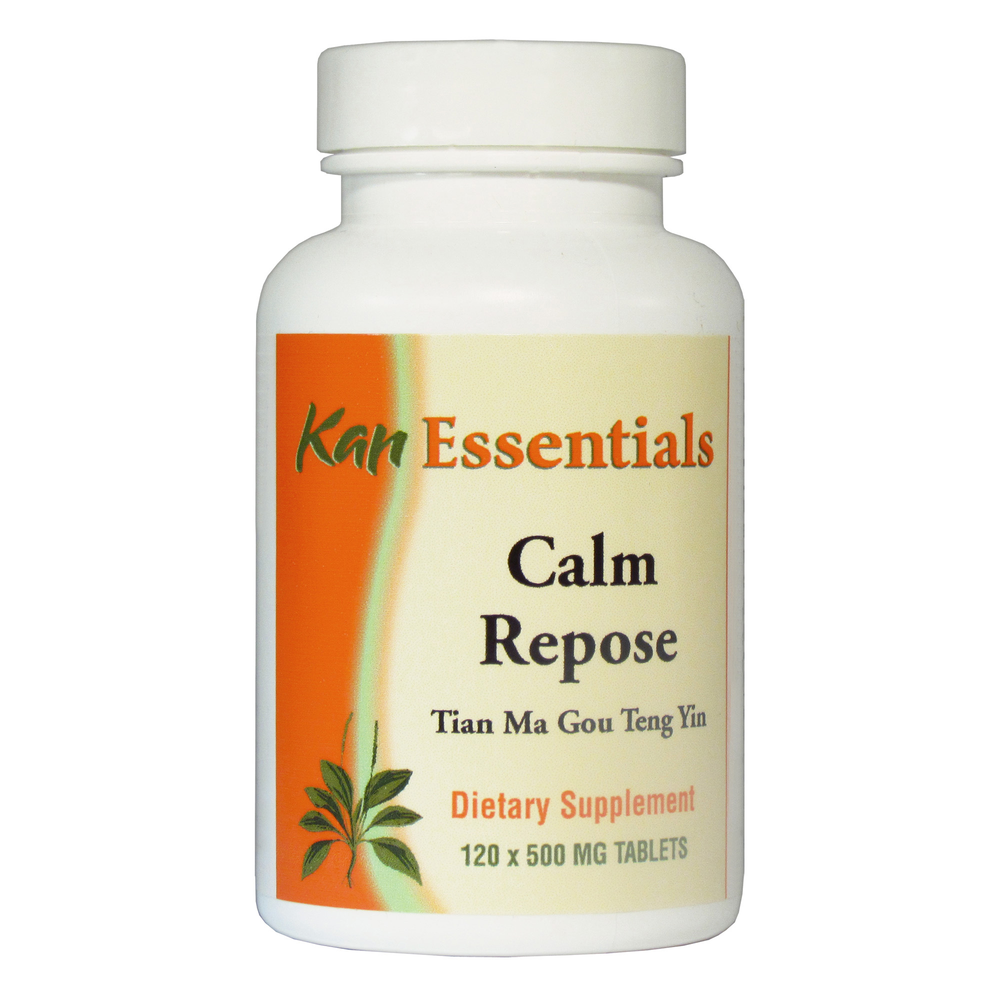 SKU: KA3E-VCR120
Functions:
This formula subdues Liver Yang, extinguishes Internal Wind
Indications (Symptoms):
-Weight loss despite strong appetite and normal stools
-Occasional heat Intolerance, restlessness, eye and coat dryness
-Supports healthy blood pressure
-Hearing loss or vision loss
-Occasional tremors, muscle twitches
-Small dry red tongue and superficial and forceful pulse
2-3 Times Daily:
1-10lbs: 1/4 tab
11-20lbs: 1/2 tab
21-35lbs: 1 tab
36-75lbs: 2 tabs
76-100lbs: 3 tabs
Pinyin Name
-Common Name

Shi jue ming
-Abalone shell
Du zhong
-Eucommia bark
Bao mu fu shen
-Poria with wood root
Gou teng shuang
-Gambir stem branch and twig
Sang ji sheng
-Loranthus twig
Tian ma
-Gastrodia rhizome
Ye jiao teng
-Polygonum multiflorum stem
Chuan niu xi
-Cyathula root
Yi mu cao
-Siberian motherwort herb
Huang qin
-Chinese skullcap root
Zhi zhi shan
-Gardenia fruit
Inactive Ingredients: Silicon dioxide
(glidant/dehydrant), Stearic acid
(lubricant/binder), microcellulose (coating).
Use only under the direct supercision of a qualified health care practitioner, seek their advice if pregnant or nursing. Keep out of reach of children. Keep tightly capped and out of direct sunlight. Store at room temperature.
It looks like there are no similar
products available