Calm-EZ
Allergy Research Group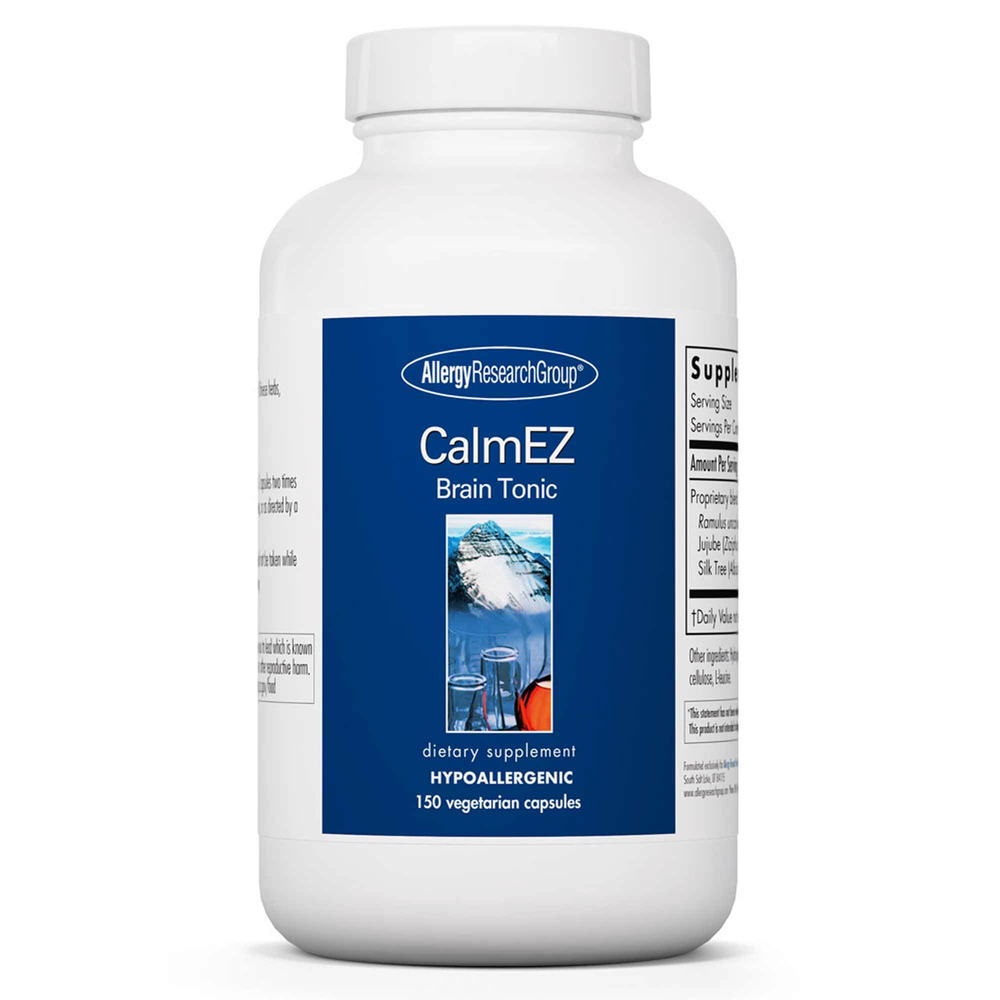 SKU: ARG-75160
This formula originates from a unique application of Chinese medicine used over several generations, and includes Collective Happiness Bark (Albizia julibrissin).
May support the body's ability to sleep comfortably*
May support brain function, calmness, mood enhancement and refreshment during the day*
"Calms the spirit, relieves constraint; for bad temper, sadness, sleep enhancement, irritability and poor memory due to constrained emotions."* - Chinese Herbal Medicine Materia Medica, Albizzia julibrissin
As a dietary supplement, for calming: 1 to 3 capsules two times daily; for sleep: 2 to 6 capsules before sleep, or as directed by a healthcare practitioner.
Serving Size: 3 Capsules
Amount Per Serving:
Proprietary Blend ... 1800mg
(Ramulus uncariae (Hook) extract, Jujube (Ziziphus spinosa seed) extract, Silk Tree (Albizia julibrissin bark) extract)
Other ingredients: Hydroxypropyl methylcellulose, cellulose, L-leucine.
May cause drowsiness, and should not be taken before driving or using heavy equipment.
*This statement has not been evaluated by the U.S. Food and Drug Administration. The product is not intended to diagnose, treat, cure, or prevent any disease.