Candidiasis-Yeast
Newton Laboratories Inc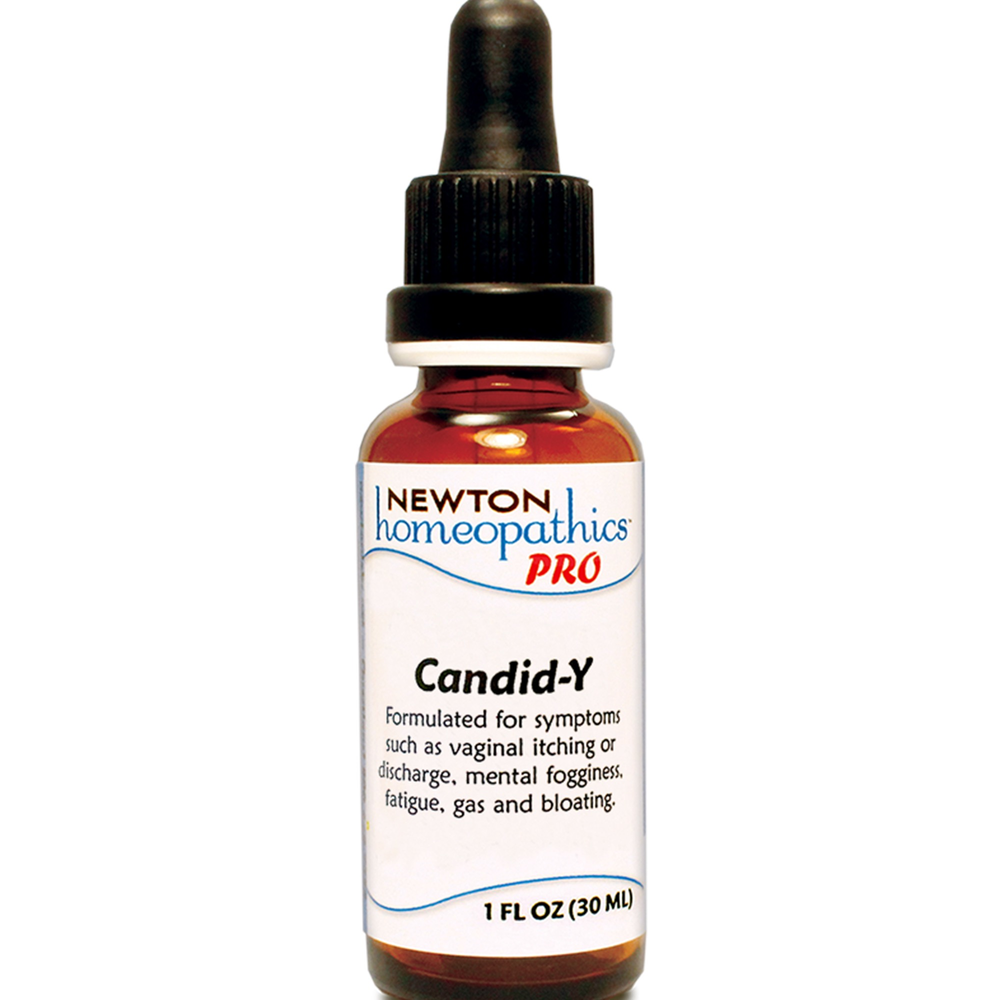 SKU: NE2-R043L01

PRO Candidiasis~Yeast
Formulated for symptoms associated with vaginal yeast infections, oral thrush, esophageal candidiasis, and other yeast or fungal overgrowth conditions.

Supplemental Facts
Serving Size:

Amount Per Serving
Equal parts of Echinacea 3x, Ginkgo biloba 3x, Juglans regia 3x, Lappa major 3x, Thuja occidentalis 3x, Echinacea 8x, Ginkgo biloba 8x, Juglans regia 8x, Lappa major 8x, Thuja occidentalis 8x, Antimononium crudum 15x, Arsenicum album 15x, Baptisia tinctoria 15x, Berberis aquifolium 15x, Bryonia 15x, Calcarea phosphorica 15x, Cinchona officinalis 15x, Helonias dioica 15x, Hydrastis canadensis 15x, Iodium 15x, Iris versicolor 15x, Kali carbonicum 15x, Lachesis mutus 15x, Lycopodium clavatum 15x, Mercurius vivus 15x, Natrum carbonicum 15x, Natrum phosphoricum 15x, Nitricum acidum 15x, Phosphorus 15x, Podophyllum peltatum 15x, Pulsatilla 15x, Sepia 15x, Adrenalinum 20x, Candida albicans 20x, Thyroidinum 20x, Torula cerevisiae 20x, Triticum repens 20x, Ustilago maidis 20x.

Other Ingredients
USP Purified water; USP Gluten-free, non-GMO, organic cane alcohol 20%.

Suggested Use
Ages 12 and up, take 6 drops by mouth (ages 0 to 11, give 3 drops) one to four times daily or as directed by a health professional.

*These statements have not been evaluated by the Food & Drug Administration. These products are not intended to diagnose, treat, cure or prevent any disease.



It looks like there are no similar
products available