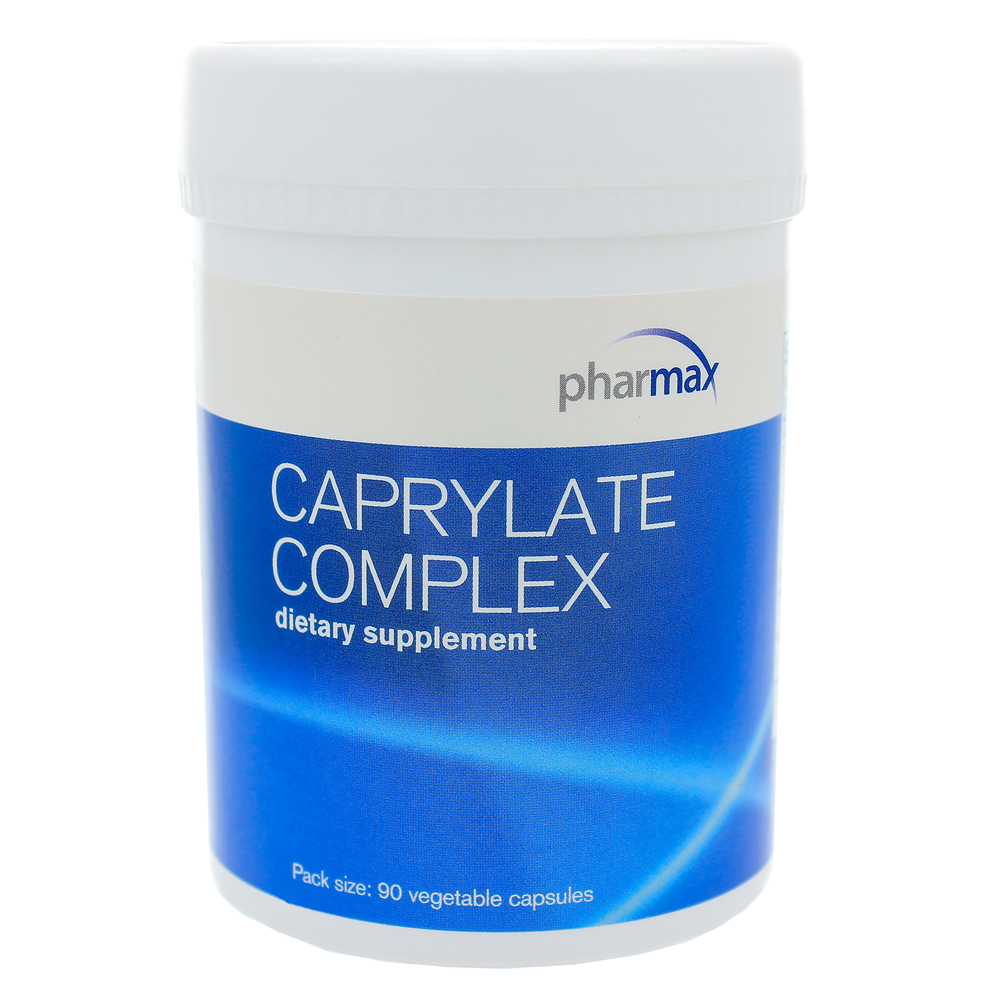 SKU: PX-SC2490
Caprylic acid formulation
Promotes a healthy microflora*
Provides 1500 mg of caprylic acid per daily serving, bound to calcium and magnesium
Caprylate Complex contains 500 mg of caprylic acid, 50 mg of calcium, and 20 mg of magnesium per capsule. Caprylic acid may promote a healthy microflora balance, while maintaining the body's existing population of beneficial intestinal bacteria.
Adults and Children (6 years and older): One capsule taken three times daily with meals or as professionally directed.
Serving Size: 1 Capsule
Amount Per Serving
Calories ... 5
Calories from Fat ... 5
Total Fat ... 0.5g
Calcium ... 45mg
Magnesium ... 20mg
Calcium caprylate ... 446mg
(providing calcium)
Magnesium caprylate ... 290mg
(providing magnesium)
Total caprylic acid ... 500mg
Other Ingredients: Hypromellose, cellulose, silica, vegetable magnesium stearate
Risk information: Some people may experience diarrhea.
Safety-sealed for your protection and for product freshness. Do not use if outer seal is missing or broken. Store in a cool, dry place.
Keep out of reach of children.