Caprylic Acid 250mg
Seeking Health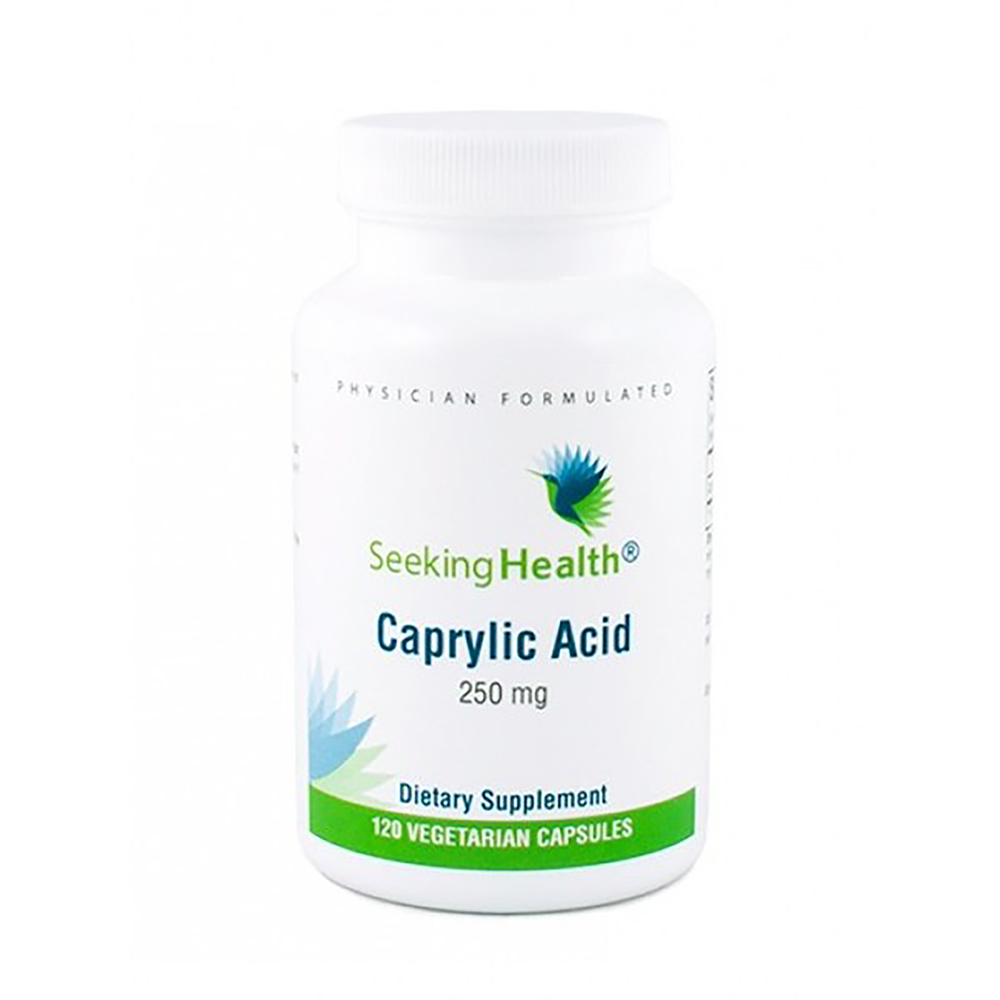 SKU: SKH-CAPRY120CAPS
Caprylic Acid - 250 mgDetails
Caprylic Acid by Seeking Health provides 250 mg of natural caprylic acid derived from coconut oil in each vegetarian capsule. Caprylic acid is a medium-chain triglyceride (MCT) or saturated fatty acidcontaining eight carbon atoms. It can be synthesized within the human body in small amounts, and is also present in milk, coconut, and babassu (palm) fat.

MCTs are unlike most other fats – rather than requiring pancreatic enzymes and bile acids for absorption and metabolism, MCTs are shorter molecules that can be absorbed directly into the blood stream. From there, MCT oils are transported to the liver where they can be used as a readily available, efficient energy source. Thus MCTs, unlike other fats, are less likely to be circulated or stored as fat and may affect general health and nutrition status more positively than other fats.

Suggested Use
Take 1 capsule with food any time of day or as directed by your healthcare professional.
Warnings
Children and pregnant or lactating women should consult their healthcare practitioner prior to use. Do not use if tamper seal is damaged.

Supplement Facts

Serving Size: 1
Servings Per Container: 120
AMT
%DV
Caprylic Acid (as sodium caprylate)
250 mg
**
% DV (Daily Value) based on standard 2,000 calorie daily intake
**Daily Value not established
Other Ingredients: HPMC (vegetable capsule), ascorbyl palmitate, microcrystalline cellulose, silica, and medium-chain triglyceride oil.
Suitable for Vegans and VegetariansDoes NOT Contain:
Milk, Eggs, Fish, Shellfish, Tree Nuts, Peanuts, Wheat, Soy Protein, GMO, or Gluten