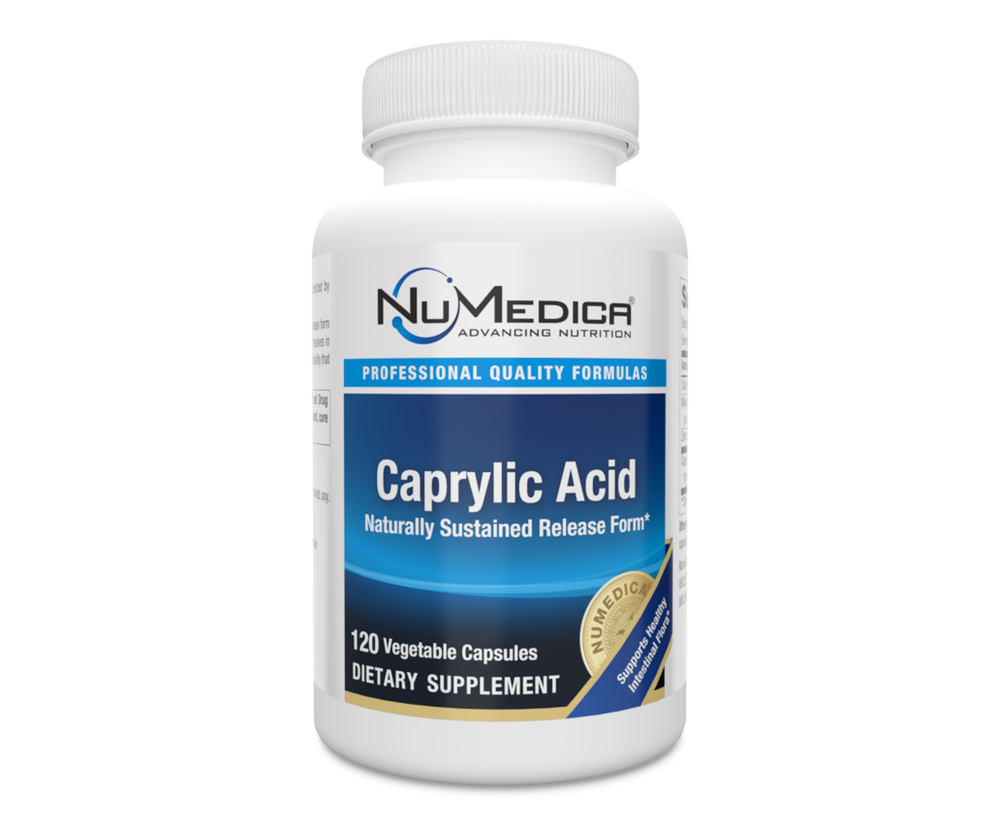 SKU: NMA-NM669
Caprylic Acid
Caprylic Acid is a short chain fatty acid, which has anti-fungal activity in the intestine, but does not have negative effects on the normal gut microflora.* This formula beneficially delivers caprylic acid in a naturally sustained released form, to the small and large intestine.* Efficacy of caprylic acid has been demonstrated in both clinical and in vitro studies.* The exact mechanism of fungicidal action is not fully understood; however, it is believed that caprylic acid dissolves in the cell membrane of yeast causing changes in fluidity and permeability that lead to membrane disaggregation.*
Supplement Facts
Serving Size: 4 Capsules
Amount Per Serving
Calcium (as calcium caprylate)
100 mg
Magnesium (as magnesium caprylate)
50 mg
Zinc (as zinc caprylate)
5 mg
Caprylic Acid (from calcium, magnesium and zinc caprylate)t
1,350mg
Other Ingredients
Hydroxypropyl methylcellulose (vegetable capsule), silica (bamboo), microcrystalline cellulose.
Does Not Contain:
Milk, eggs, fish, shellfish, tree nuts, peanuts, wheat, soy.
Suggested Use
Adults take four capsules per day with food or as directed by your healthcare practitioner.
*These statements have not been evaluated by the Food & Drug Administration. These products are not intended to diagnose, treat, cure or prevent any disease.