Cardio Tonic-BP™
Natura Health Products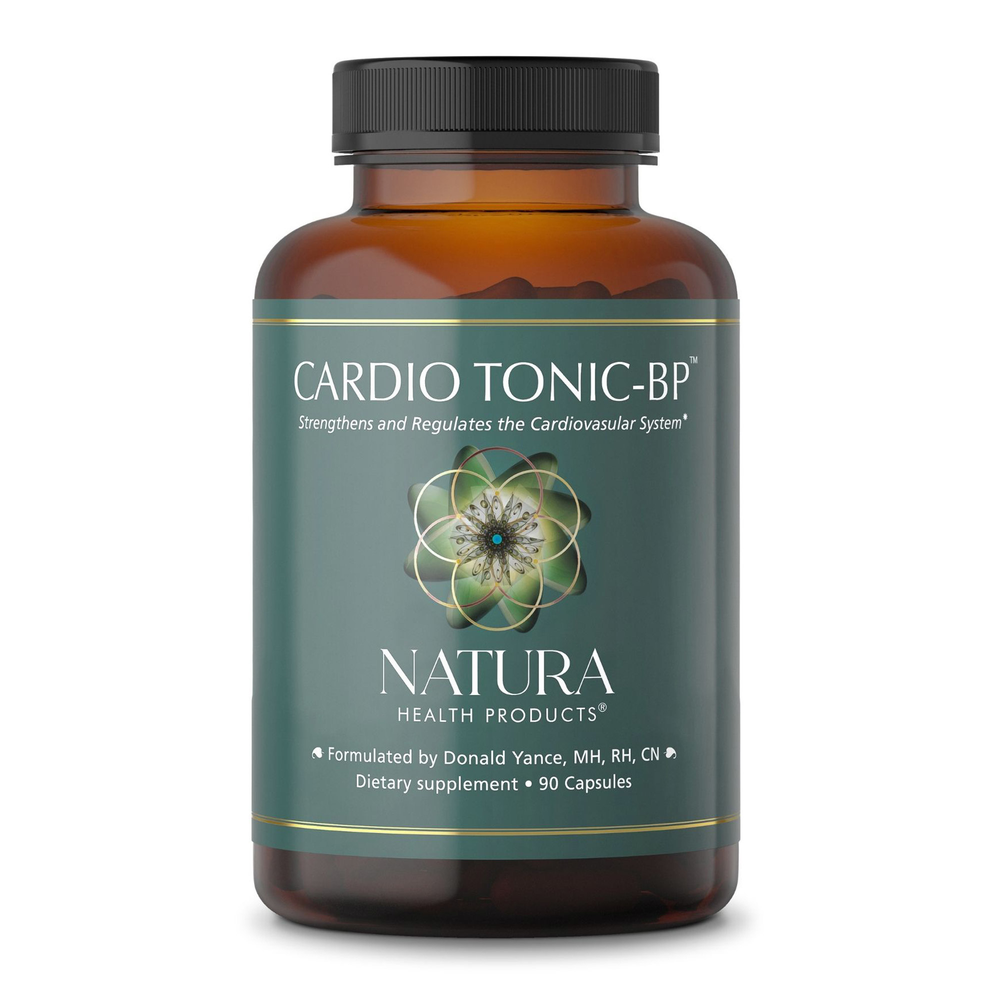 SKU: NTH-CTBC108
maintains healthy blood pressure already in the normal range*
strengthens heart muscle function*
promotes cardiovascular health*
modulates cardio-related inflammatory response*
Cardio Tonic-BP® combines cardio-specific botanicals with key nutritional agents to maintain healthy heart function and healthy blood pressure already in a normal range. Hawthorn, arjuna, and olive leaf supply essential flavonoids, glycosides and phenolic compounds to nourish, strengthen and protect the heart, while L-carnitine and magnesium support cellular energy production through increased mitochondrial efficiency. MegaNatural®-BP, the patented grape seed extract in Cardio Tonic-BP®, works synergistically with the other ingredients to support the body's ability to regulate arterial, capillary and venous blood flow.*
Suggested Use:
Take 3 capsules daily or as directed by your healthcare practitioner
Serving Size:
3 capsules
Amount Per ServingVitamin C
... 50mg
(as magnesium ascorbate)
Magnesium
... 56mg
(from magnesium bisglycinate chelate and magnesium ascorbate)
L-Citrulline
... 200mg
L-Taurine
... 200mg
Hawthorn Leaf and Flower Ext
... 130mg
(Crataegus spp.)
Terminalia arjuna Bark Ext
... 100mg
Olive Leaf Ext
... 60mg
Grape Seed Ext
... 50mg
(MegaNatural®-B)
L-Carnitine
... 50mg
(Carnipure®)
Coleus forskohlii Root Ext
... 40mg
(ForsLean®)
Green Coffee Bean Ext
... 30mg
(Coffea arabica)
Ginger Rhizome Ext
... 15mg
(Zingiber officinale)
Celery Seed Ext
... 15mg
(Apium graveolens)
Other Ingredients:
Hydroxpropyl Methylcellulose, microcrystalline cellulose, maltodextrin, silica, magnesium stearate, dextrin.
Does Not Contain:
Wheat, gluten, soy, milk, eggs, fish, crustacean shellfish, tree nuts, peanuts.
If pregnant or breast feeding ask a health care professional before use.