Cardiokinase
Iagen Naturals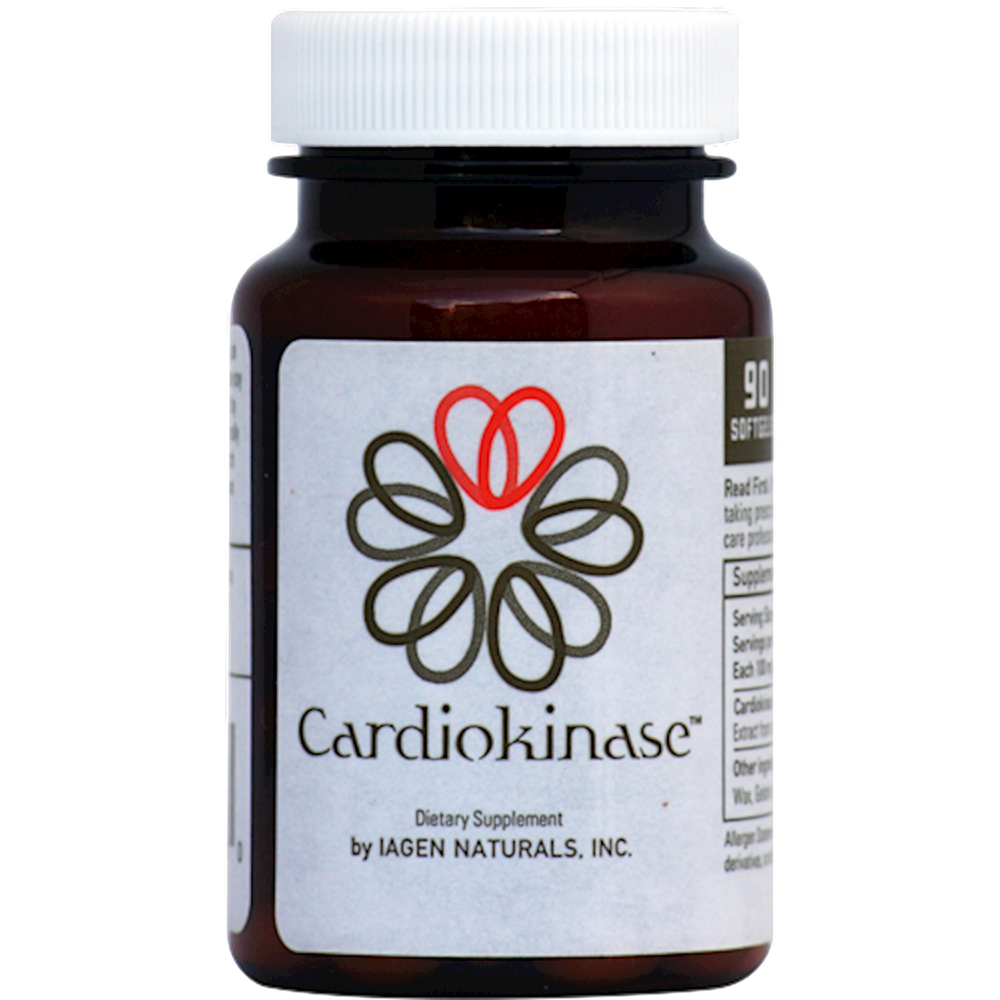 SKU: IAGE-IABCK90
Cardiokinase 36mg 90sg is available by Iagen Biologics.

Supports cardiovascular health
Take 1-2 softgels 3 times daily, with or without food. For best results, take 1 of these servings at night before bed.
Nattokinase (1440 FU) ...72mg
Contains - Soybean oil, soybean lecithin, glycerin fatty acid ester, beeswax
Store in a cool, dry place.
If you are pregnant or breast-feeding, or taking prescription medications, consult with your health care professional before using this product.