Carpaltun
Ecological Formulas/Cardiovascular Research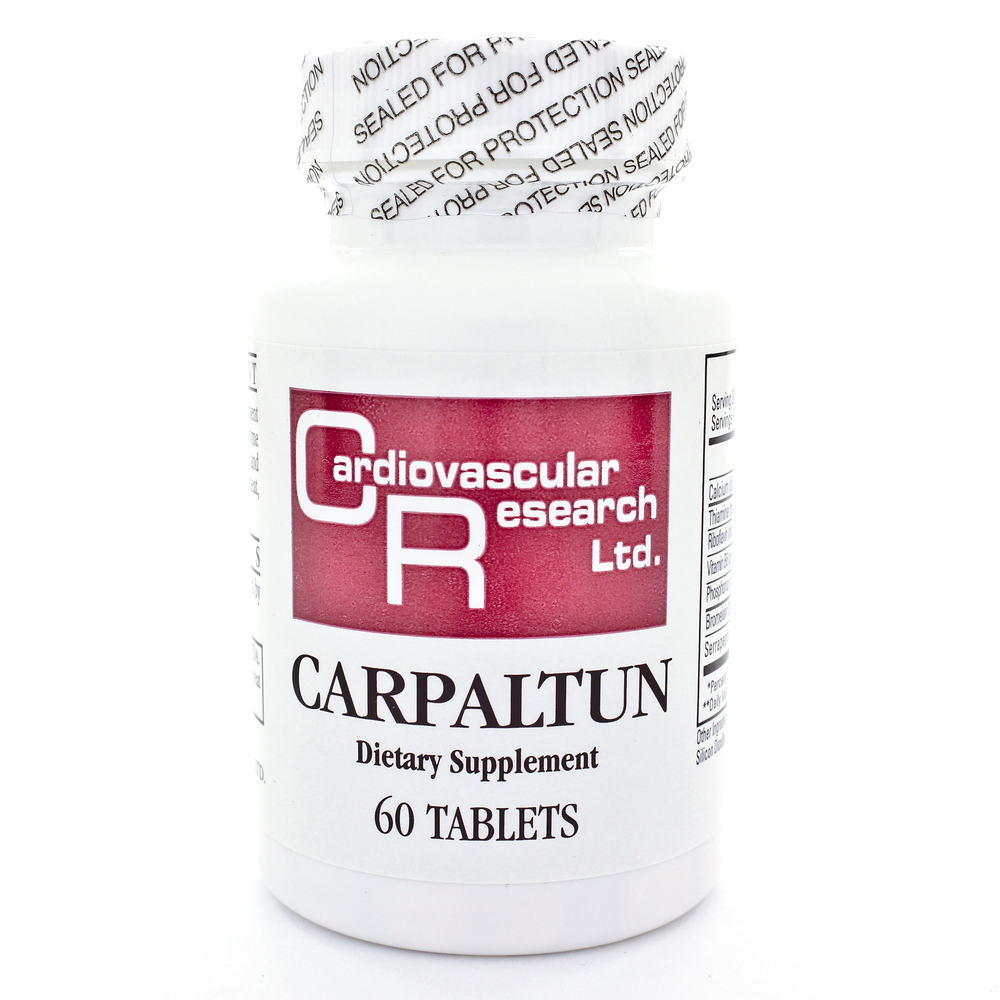 SKU: CVR-CARPALTUN
Carpaltun is a scientifically designed supplement containing Vitamin B6 and its active Co-enzyme form, Pyridoxal-5 phosphate with Bromelain and Serratia Peptidase.
Take one or two tablets as needed or as directed by a physician.
Amount per serving:
Thiamine 45 mg, Riboflavin 5 mg, Vitamin B6 50 mg, Bromelain 250 mg, Thiamine Tetrahydrofurfuryl Disulfide 5 mg, Serratia Peptidase 2 mg
Contains - Povidone, Stearic Acid, Silicon Dioxide, Magnesium Stearate
Does Not Contain - soy, yeast, corn, wheat, egg and other food and chemical allergens.
It looks like there are no similar
products available