Cats Claw 500mg
Progressive Labs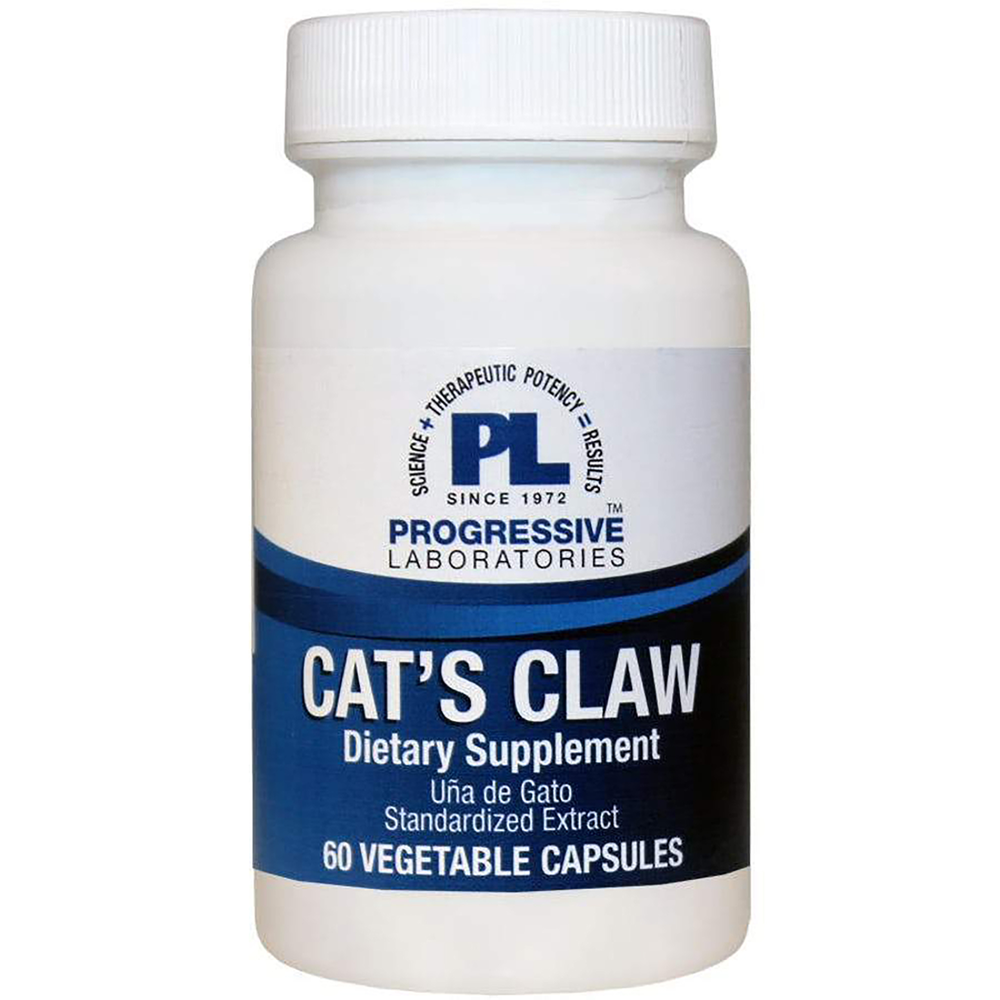 SKU: PGV-725
Cats Claw 500mg 60c is available by Progressive Labs.

Cats Claw is a tropical vine that grows in rainforest and jungle areas in South America and Asia. Although scientific research has just recently begun to explore Cats Claw, many cultures native to the South American rain forest areas have used this herb for hundreds of years. The active substances in Cats Claw are alkaloids, tannins and several other phytochemicals. Some of the alkaloids have been proven to boost the immune system.

The major alkaloid rhynchophylline has anti-hypertensive effects and may reduce the risk of stroke and heart attack by lowering blood pressure, increasing circulation, reducing heart rate and controlling cholesterol. Other constituents contribute anti-inflammatory, antioxidant and anticancer properties. Cats Claw has long been used as a homeopathic treatment for intestinal ailments. Uses include: Crohns disease, gastric ulcers and tumors, parasites, colitis, gastritis, diverticulitis and leaky bowel syndrome. By stimulating the immune system, it can also improve response to viral and respiratory infections.
One (1) capsule one (1) to three (3) times daily.
Cats Claw (bark) ...500mg
Standardized Extract
Contains - Magnesium stearate