Cayenne Extra Hot 100,000 HU
Nature's Way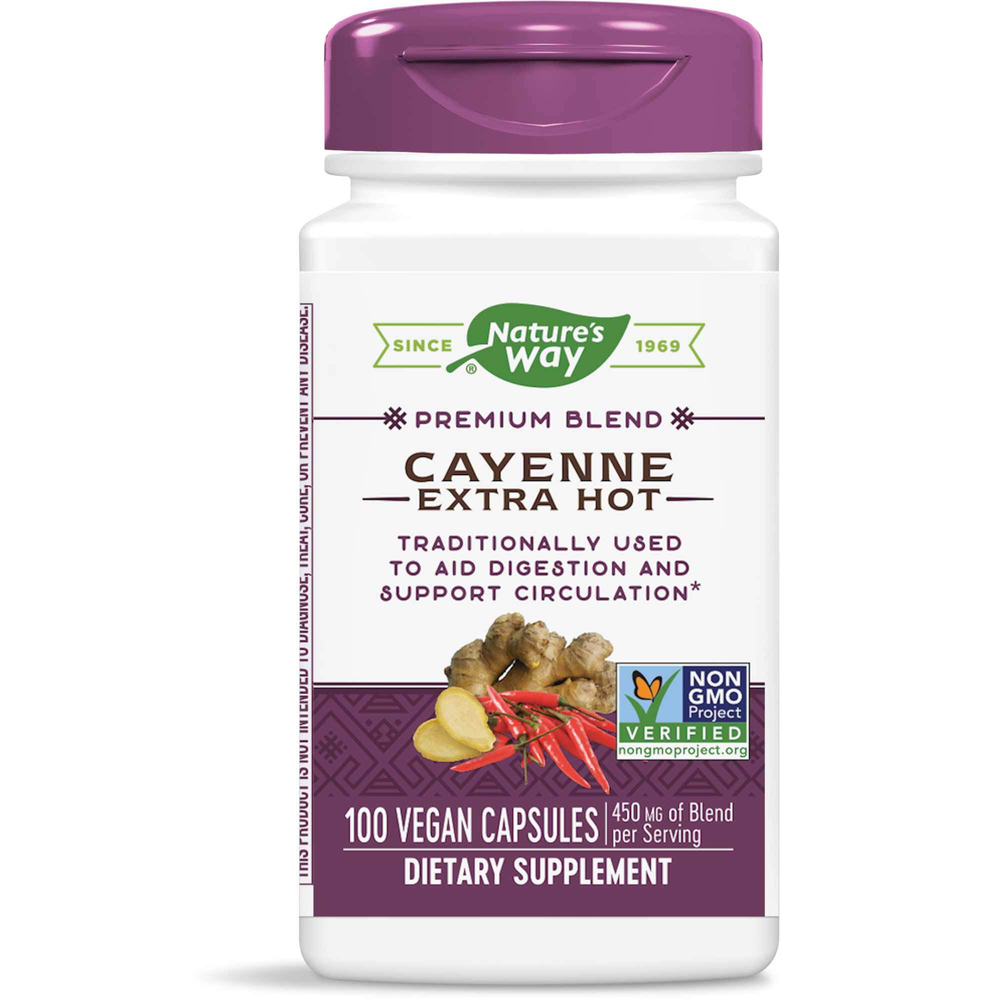 SKU: NW-700
Cayenne Extra Hot, a proprietary blend with an invigorating effect on multiple body systems, has 100, 000 Heat Unit.
First time Cayenne users should begin with Natures Way CapsiCool Cayenne with a milder 40, 000 Heat Unit.
Take 1 capsule with a meal. Do not exceed taking 3 capsules daily.
Proprietary Blend
Cayenne Pepper (fruit)
Ginger (root) 450mg
Hawthorn (berry)
May cause stomach irritation. If you have gallstones consult your healthcare professional before use. Keep out of reach of children.