CD-Biotic
Kirkman Professional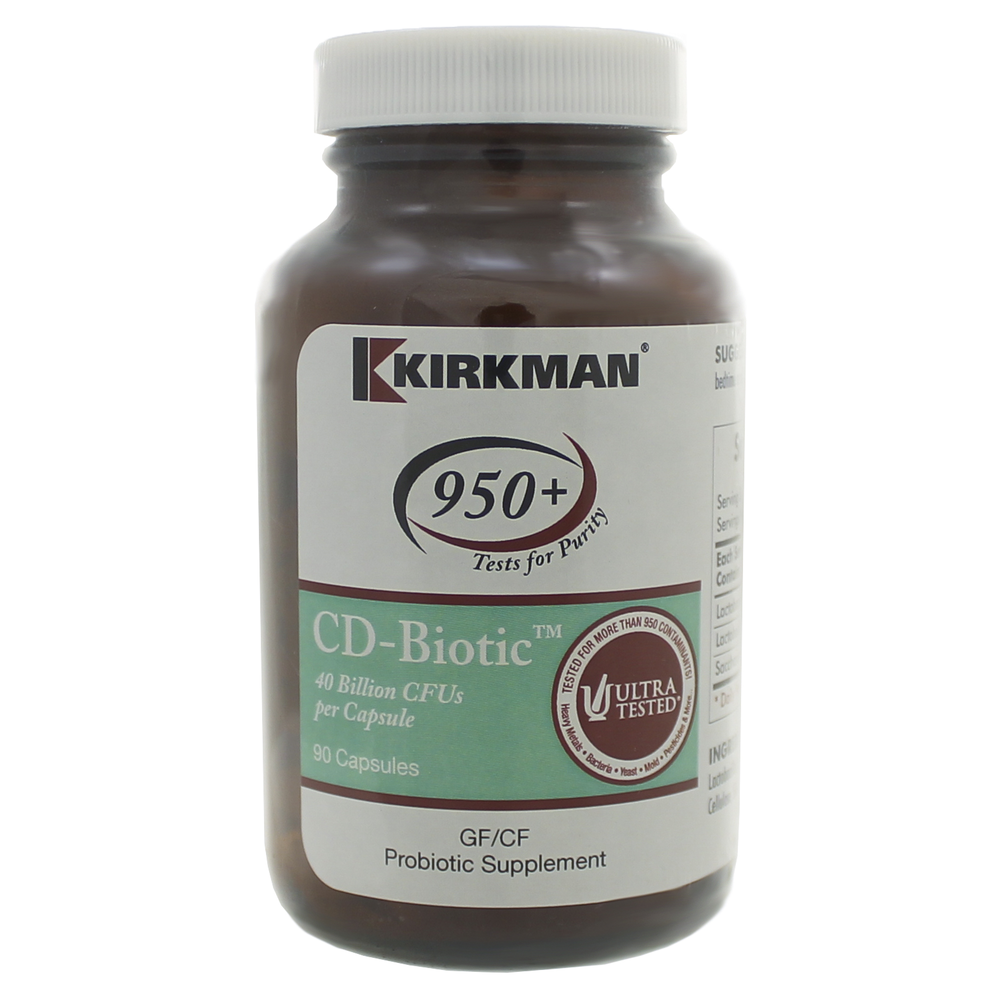 SKU: KRK-5395090
Primary Use: Designed to control difficult bacteria strains and support gastrointestinal health.
CD-Biotic, is a specialty probiotic, designed to support healthy gastrointestinal flora when certain difficult to control bad bacterial strains are involved. This product was designed to use with CD-Herbal, a powerful blend of herbs, which also targets strains of undesirable flora that are difficult to eradicate.
One capsule before lunch and one at bedtime or as directed by a physician
Serving Size: 1 capsules
Amount Per Serving:
Lactobacillus rhamnosus ... 18 billion CFUs
Lactobacillus plantarum ... 18 billion CFUs
Saccharomyces boulardii ... 4 billion CFUs
Ingredients: Stabilized Lactobacillus rhamnosus, Lactobacillus
plantarum, Saccharomyces boulardii, Microcrystalline Cellulose,
Silicon Dioxide, Plant Cellulose Capsule.
Free Of Sugar
WARNINGS KEEP OUT OF THE REACH OF CHILDREN.
These statements have not been evaluated by the Food & Drug Administration. This product is not intended to diagnose, treat, cure or prevent any disease.
It looks like there are no similar
products available