CDP-Choline 250mg
Klaire Labs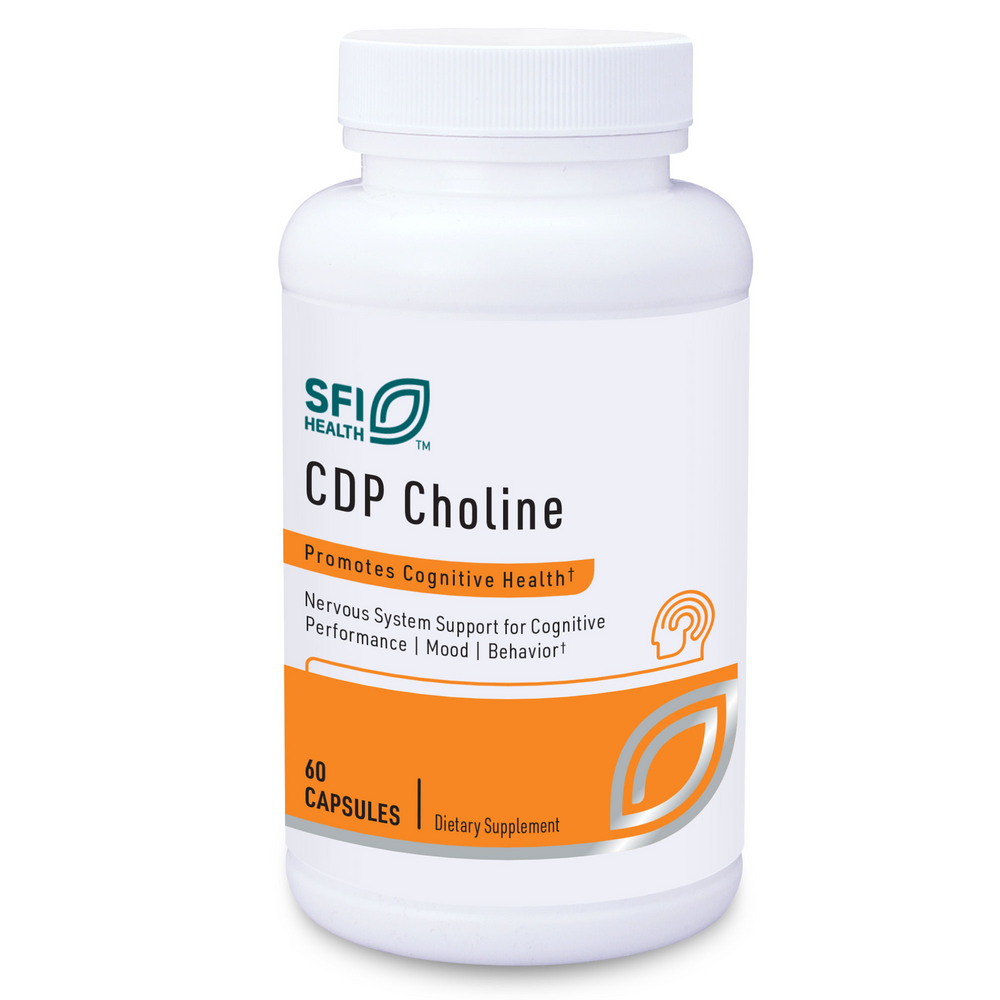 SKU: COM-CP1291
Cytidine Diphosphate Choline is an active lipotrope of choline that restores brain levels of Phosphatidylserine, Phosphatidylcholine and Sphingomyelin which are crucial to the function of neurons and the myelin sheath that protects them. It also increases brain levels of key neurotransmitters like acetylcholine (for memory), dopamine (for fine motor control and mood), and norepinephrine (for mental energy). With all of the above modulating activities, it isn't surprising that CDP Choline has so many beneficial effects on brain, helping to maintain optimal brain function and balance. For even better results, use CDP Choline with Phosphatidylserine.*

Suggested Use:
Take 1 capsule daily as a maintenance dose.
Serving Size: 1 Capsule
Amount Per Serving
CDP Choline ... 250mg
(cytidine 5-diphosphocholine)
Other Ingredients: Vegetarian capsule (hydroxypropyl methylcellulose, water) and arabinogalactan (Larix laricinia) (larch tree wood) (polysaccharide extract).


Free of the following common allergens: milk/casein, eggs, fish, shellfish, tree nuts, peanuts, wheat, gluten, soybeans, corn, and yeast. Contains no artificial colors, flavors, or preservatives.



Caution: If you are pregnant, nursing, have a medical condition, or taking prescription drugs, consult your physician before using this product. KEEP OUT OF REACH OF CHILDREN.