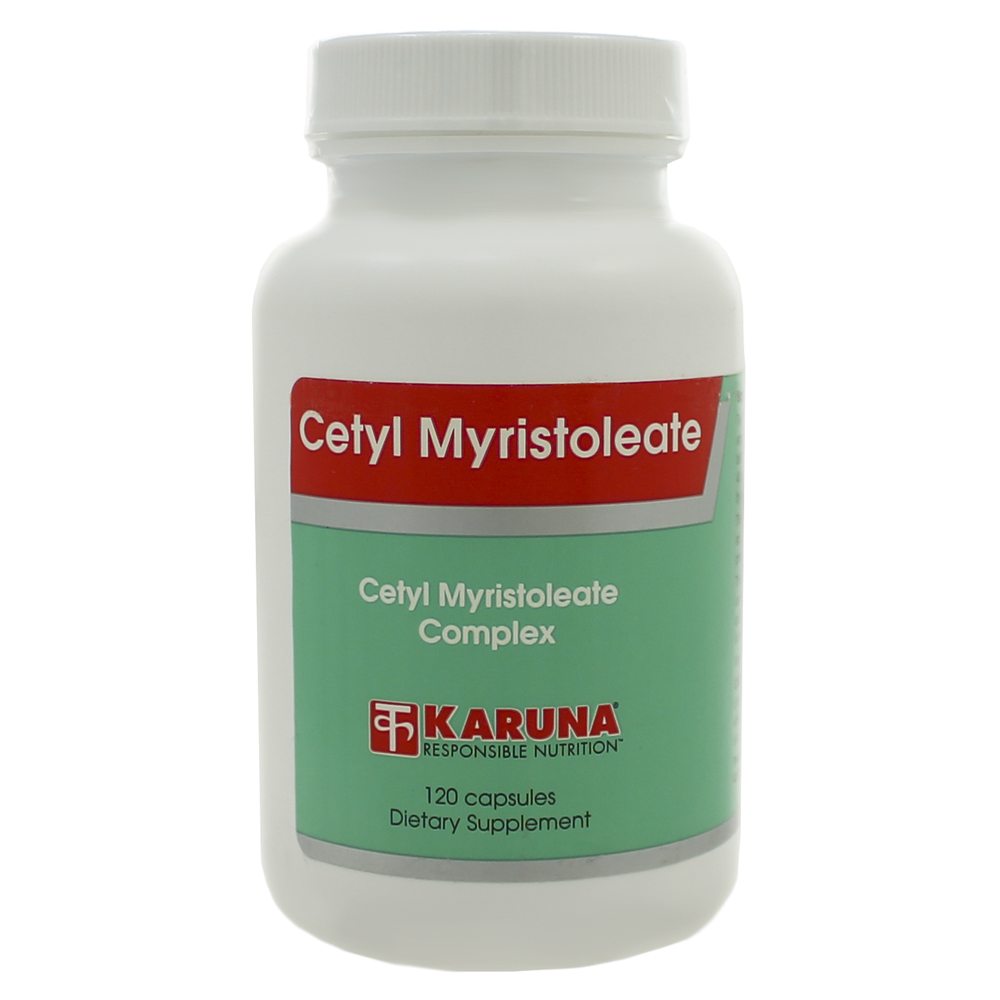 SKU: KAR-8103
Cetyl Myristoleate
-11.0% pure cetyl myristoleate for joint health.
Cetyl Myristoleate is the common name for cis-9-myristoleate, a natural fatty acid ester. CM is normally found in animal species possessing remarkably healthy joint tissue. Human research confirms that CM supports normal joint function. Research suggests that CM acts by facilitating joint lubrication and modifying the immune response.
-Cetyl myristoleate is a unique natural fatty acid found in tissues of animal species possessing remarkably health joint tissue (J Pharm Sci 1994;83:296-9).
-Controlled human research has documented the ability of cetyl myristoleate to support normal joint function (Townsend Letter for Doctors and Patients 1997; (Aug/Sept):58-63).
-Karunas Cetyl Myristoleate is sourced from the highest quality, 11% pure, natural fatty acid ester extract.
Adults: Two capsules three times a day on an empty stomach, about 30-45 minutes before meals, or just prior to meals, for 40 days, then as needed, or as directed.
Serving Size: 2 Capsules
Amount Per Serving
Cetyl Myristoleate Complex ...550mg
With Mixed Fatty Acids Esters:
Cetyl Myristoleate
Cetyl Myristate
Other Ingredients: Gelatin capsule (gelatin water) microcrystalline,
cellulose, vegetable stearate, vegetable dioxide.
*This statement has not been evaluated by the Food and Drug Administration. This product is not intended to diagnose, treat, cure or prevent any disease.