Chaga Mushroom Mycelium Powder
Host Defense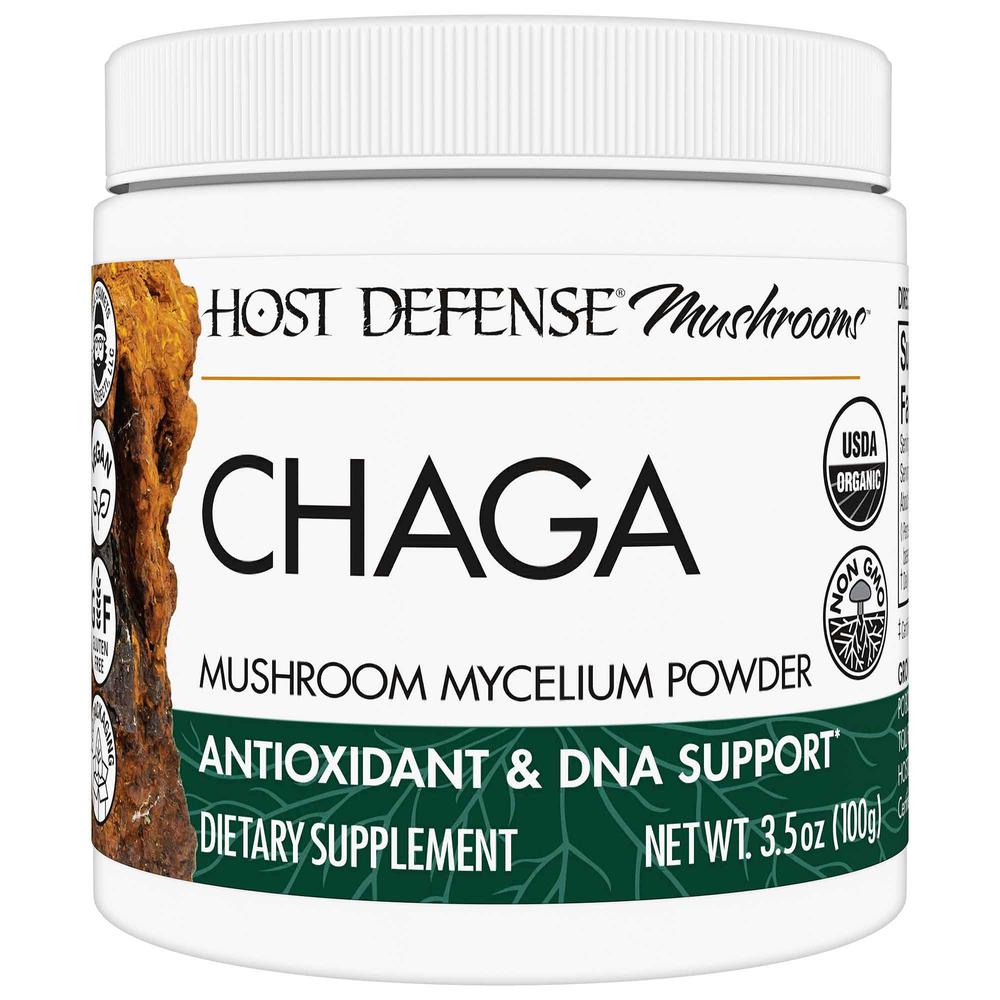 SKU: HOS-NPIO100G
POWERED BY MUSHROOM MYCELIUM™
Research demonstrates that mushroom mycelium offers significant immune support.* CHAGA provides antioxidant support against daily free-radical damage.* Our Chaga is sustainably grown, bio-available, and freeze-fried to ensure optimized health-supporting power.*

*These statements have not been evaluated by the Food and Drug Administration. This product is not intended to diagnose, treat, cure, or prevent any disease.
Adults take 1/2 tsp. 1-3 times per day, which can be mixed into your favorite food or beverage.

Serving Size: Level 1/2 tsp (1.5g)

Amount Per Serving
Calories 5
Total Carb. 1g (<1% DV*)

Ingredients: Certified Organic Chaga (Inonotus obliquus) mycelium (1.5g) - (polysaccharides 825mg)

Other Ingredients: Certified Organic dried myceliated brown rice
Consult your healthcare advisor regarding the use of this product during pregnancy. Keep out of reach of children.