Chewable Kidbiotic
Little DaVinci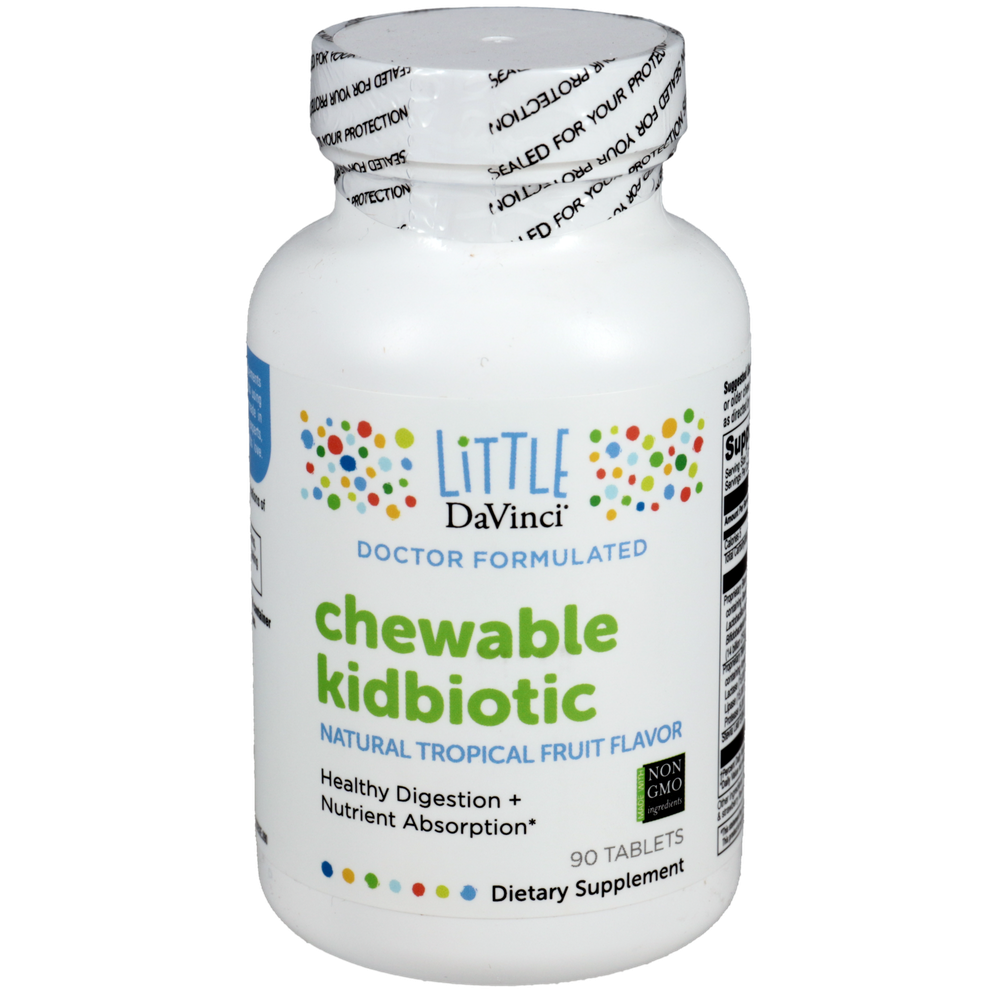 SKU: DAV803-022252E090
Chewable kidbiotic is a great choice to maintain a healthy balance of good bacteria in a child's gut with providing plenty of non-dairy probiotic power with 14 billion CFU/gram. Plus, it provides important digestive enzymes that help the body break down milk sugar, fats, proteins and carbohydrates. This delicious tropical punch flavored chewable is non-GMO and great for younger kids who hate to swallow pills.
As a dietary supplement, children 4 or older chew 1 tablet, 3 times daily, with meals, or as directed by your healthcare practitioner.



Serving Size: 1 Chewable Tablet

Amount Per Serving
Calories ... 5
Total Carbohydrates ... 1g
Proprietary Blend of Non-Dairy Probiotic Culture ... 318.75mg
containing Bacillus coagulans, Lactobacillus acidophilus, Lactobacillus bulgaricus, Lactobacillus rhamnosus, Bifidobacterium breve, Bifidobacterium longum (14 billion CFU/g)
Proprietary Blend of Digestive Enzymes ... 156.2mg
containing Amylase (100,000 SKBU/g), Lactase (15,000 ALU/g), Bromelain (2,400 GDU/g), Lipase (15,000 FIP/g), Cellulase (6,000 CU/g), Protease (5,000 HUT/g).
Stevia Leaf Extract ... 12mg

Other Ingredients: mannitol, vegetable stearate, natural tropical fruit & strawberry flavors, citric acid, silicon dioxide, orange fruit powder.
Warning: If your child has any health conditions, consult your healthcare practitioner before taking this product.