Chewable Vitamin C
Little DaVinci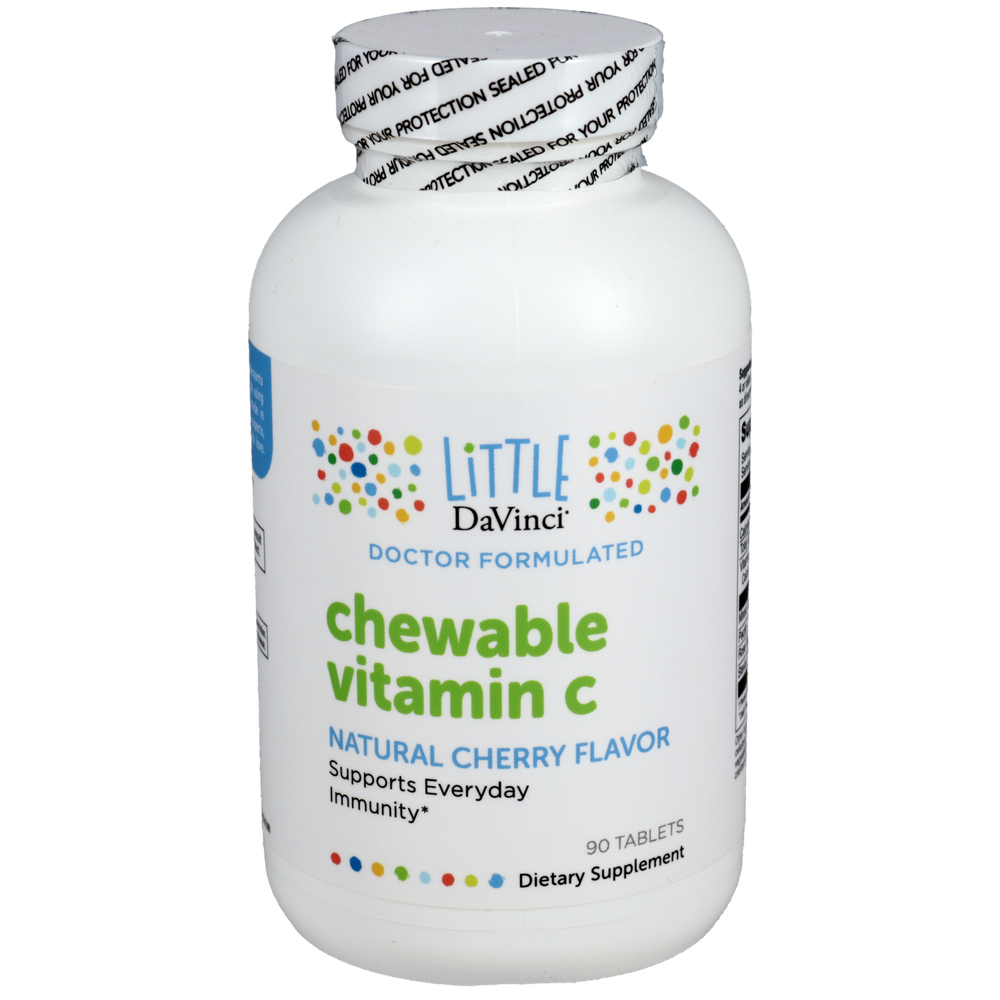 SKU: DAV803-222142
If your little ones are picky eaters and don't eat very many fruits or vegetables, they might not be getting enough vitamin C. In fact, when they eat cookies, ice cream, cake or pie, their bodies might not be absorbing enough of this important nutrient. That's because sugar blocks the absorption of vitamin C. For an energetic and active child, or one that prefers sweets over fruits and vegetables, DaVinci® Laboratories' delicious natural cherry flavored chewable vitamin c ensures that your child will get enough of this vitamin and all of its health benefits.
As a dietary supplement, children 4 or older take 1 chewable tablet with each meal, or as directed by your healthcare practitioner.



Serving Size: 1 Chewable Tablet

Amount Per Serving
Calories ... 10
Total Carbohydrates ... 2g
Vitamin C ... 300mg
(as Ascorbic Acid and Calcium Ascorbate)
Mixed Citrus Bioflavonoids ... 30mg
Pectin ... 5mg
Rose Hips ... 5mg
Stevia Leaf Extract ... 6mg

Other Ingredients: Sorbitol, fructose, microcrystalline cellulose, silicon dioxide, cherry powder, stearic acid, vegetable stearate, natural cherry flavor, natural cranberry flavor.
Warning: If your child has any health conditions, consult your healthcare practitioner before taking this product.