Granular Theralac
Master Supplements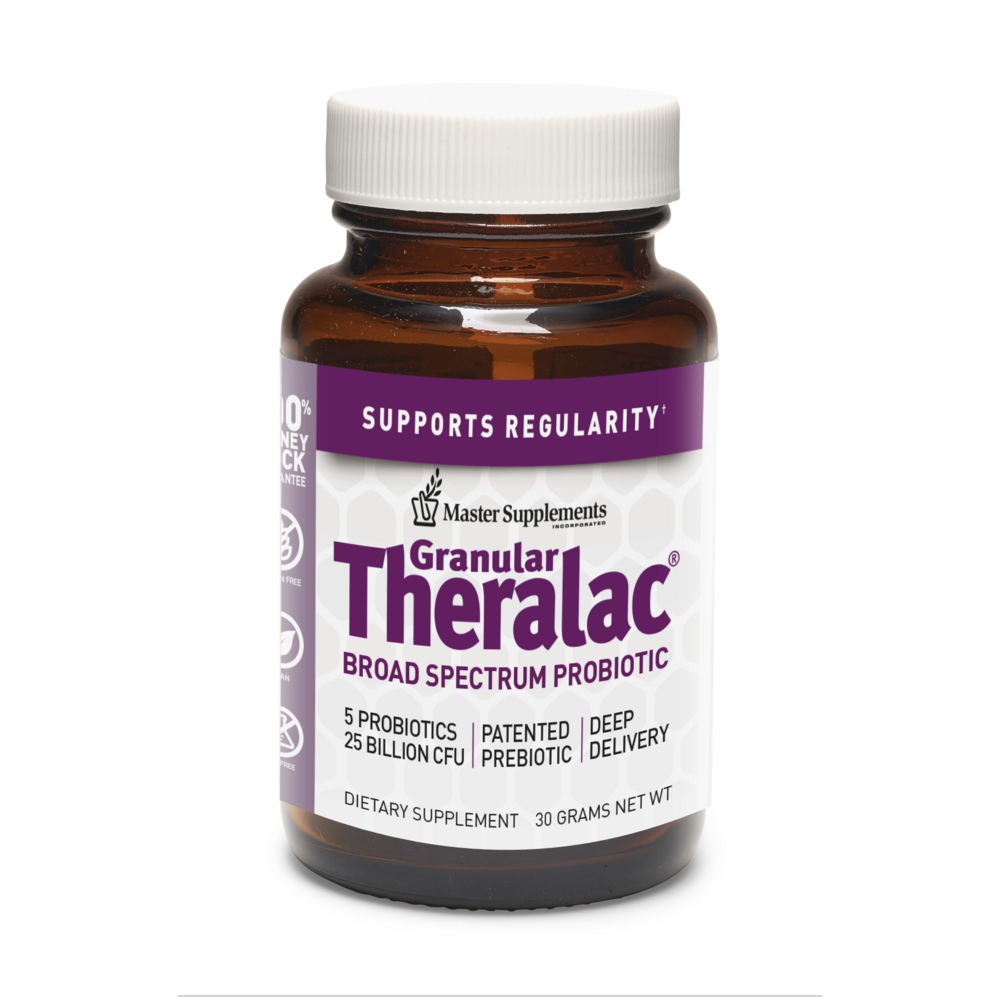 SKU: MSP-21211
Childrens Theralac
-Restores Regularity*
-Clinically Proven Strains*
-25 Billion CFU Guaranteed Through Expiration*
As a dietary supplement FOLD, so not mix, ¼ teaspoon into applesauce or other soft food. Wait two minutes then serve. Repeat daily for 2 weeks then twice weekly thereafter. Return to one serving daily whenever required.
Serving Size: ¼ level teaspoon
Amount Per Serving:
Lactobacillus acidophilus LA-1 ... 10 billion CFU
Bifidobacterium lactis BL-34 ... 10 billion CFU
Bifidobacterium lactis Bi-07 ... 3 billion CFU
Lactobacillus paracasei F-19 ... 1 billion CFU
Lactobacillus rhamnosus LR-44 ... 1 billion CFU
Other ingredients: Cellulose, Sodium Alginate, Silica,
Sunflower Lecithin + Oleic Acid (Lactostim, protected
by U.S. Patents 8, 105, 576 and 8, 105, 577)
Contains NO: milk, eggs, gluten, wheat, soy, yeast, casein,
nuts, seafood, or beef products.
Keep tightly closed and refrigerate on arrival. Theralac can be shipped and held for short periods without refrigeration. Each lot is laboratory tested for CFU, ACTIVITY and PURITY.