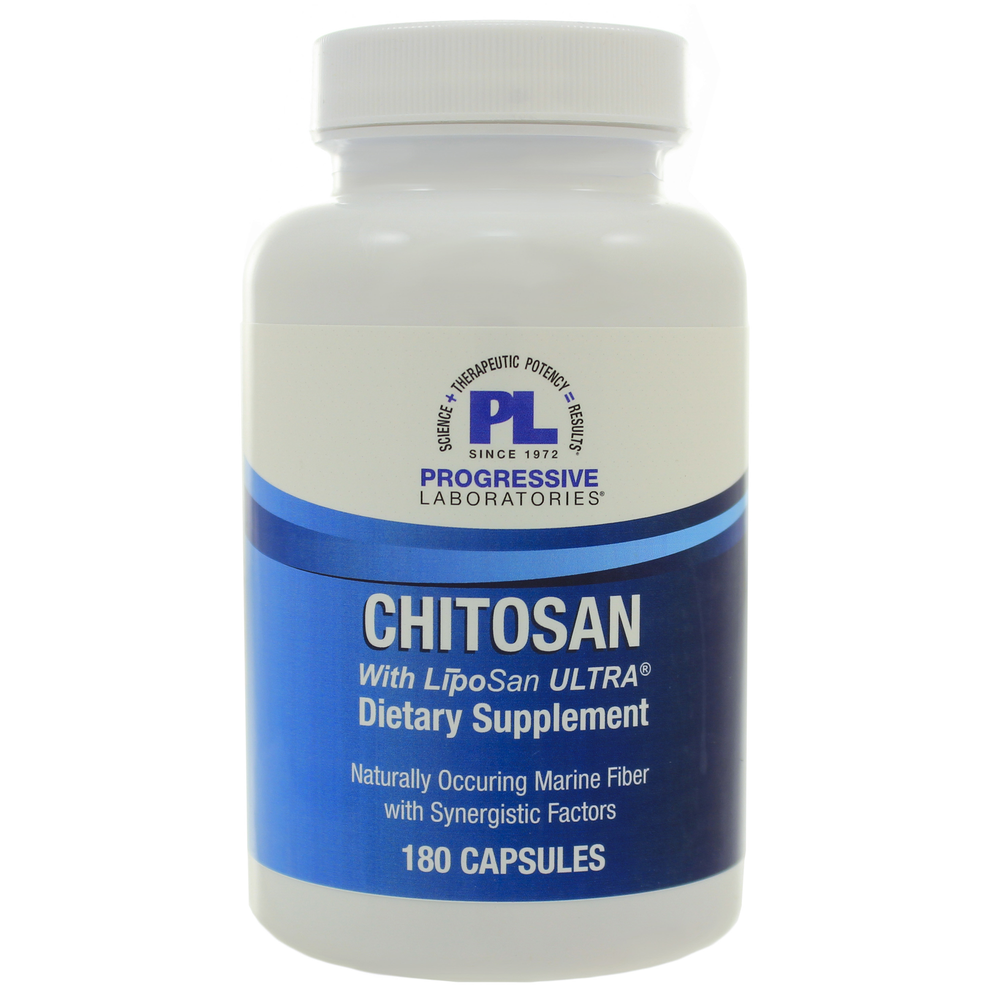 SKU: PGV-8661
Chitosan Plus 180c is available by Progressive Labs.

LipoSan Ultra® is a natural dietary supplement ingredient for effective weight management. In the digestive system LipoSan Ultra® complexes and binds with dietary fats. LipoSan Ultra® is a unique and proprietary dietary fiber formulation, proven to significantly reduce body weight in human clinical studies. The main constituent in LipoSan Ultra® is chitosan, which has been modified and optimised to enhance its solubility and fat binding performance.
Four (4) capsules with 8 ounces of water before or immediately after each meal.
LipoSan ULTRA ...1000mg
(high density chitosan marine fiber concentrate)
Citric Acid ...300mg
Lipase (3000 lipase units) ...100mg
Contains - Gelatin, magnesium stearate, ocean shrimp, soybean, wheat