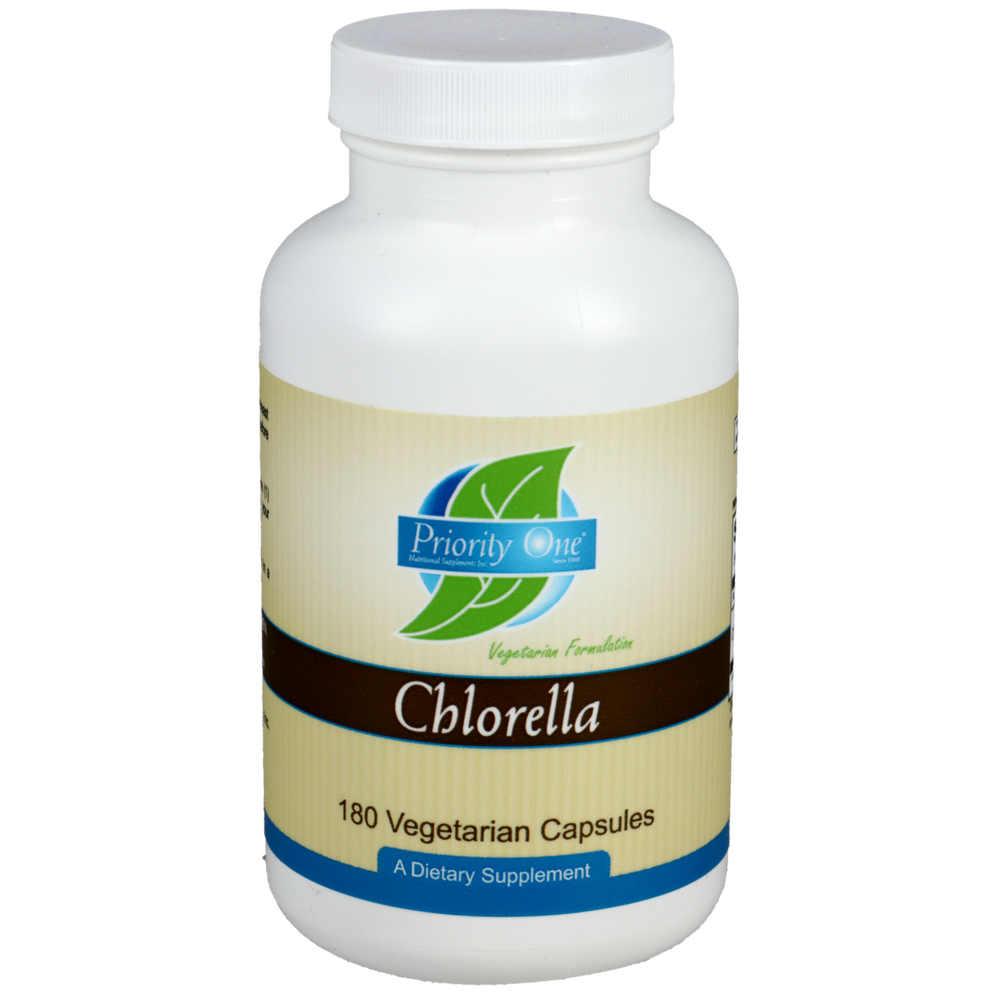 SKU: PR7-1376
NUTRITIONAL BENEFITS
A "broken cell wall" unicellular algae used to provide nutritional support to the gastric, immune system and help with detoxification.
MAY BE HELPFUL FOR
Increasing the elimination of toxins, improving the immune system and supporting the gastro mucosa tract.
RECOMMENDATIONS:
Adults take one (1) capsule daily or as directed by your physician.
Serving Size: One (1) Vegetarian Capsule
Amount Per Serving
Chlorella ...300mg**
** No US Daily Value established.
Contains:
Rice Powder
Supplemental Facts:
This product is encapsulated in a vegetarian capsule.
Contains no preservatives.
KEEP CONTAINER TIGHTLY CLOSED.STORE IN A COOL, DRY TEMPERATURE.

KEEP OUT OF REACH OF CHILDREN.
If you are pregnant or breast feeding, consult your physician before using this product.