Chlorella Caps™
Biotics Research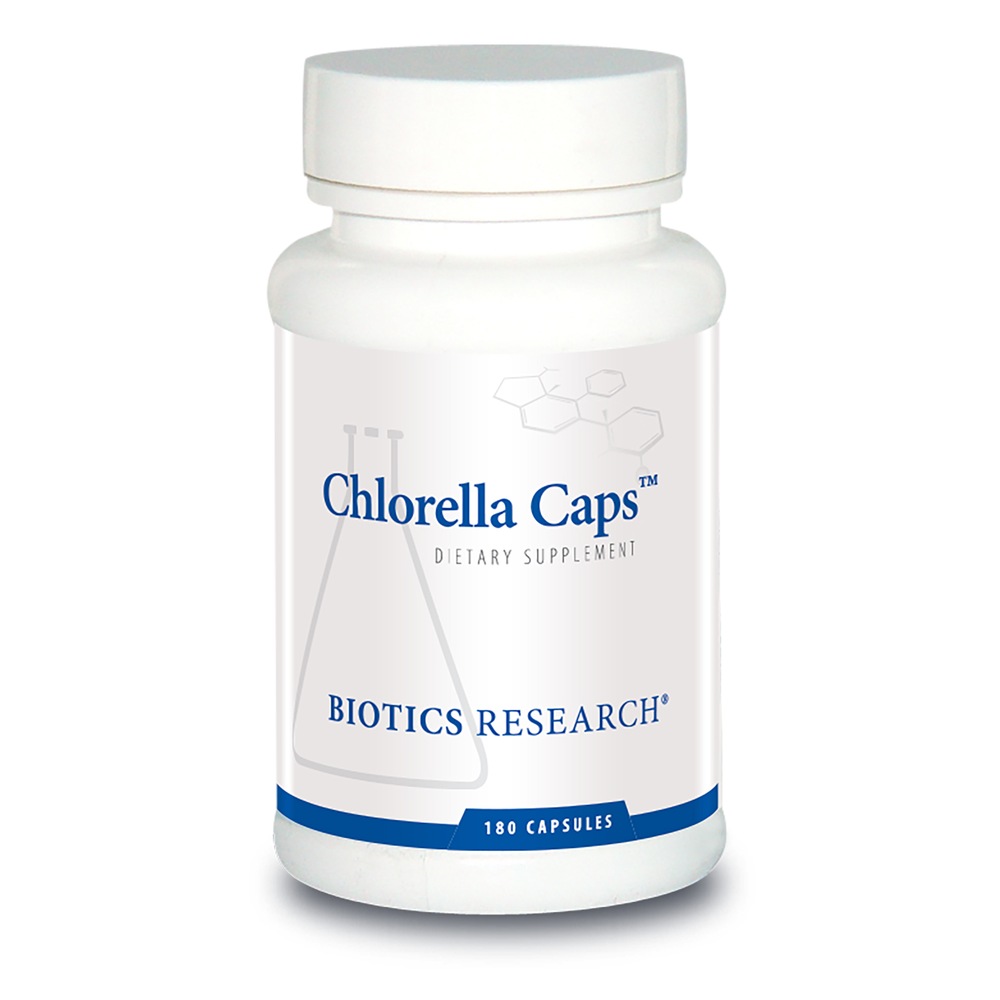 SKU: BRC-1109
Chlorella Caps™ supplies high quality Chlorella, a single-cell algae, that is rich in naturally occurring phyto-nutrients, including chlorophyll and carotenoids. Chlorella may support the elimination of toxins and is a source of vitamin D. It also offers support for the mucosal lining of the GI tract, and provides immuno-modulatory properties as well.
Three (3) capsules each day as a dietary supplement or as otherwise directed by a healthcare professional.



Serving Size: 3 Capsules

Amount Per Serving
Calories ... 5
Protein ... 1g
Chlorella ... 1.35g

Other Ingredients: Chlorella and capsule shell (gelatin and water).

The following naturally occuring nutritional values are typical and representative per serving of Chorella Caps™, but should not be considered exact:

Vitamin A ... 200mcg RAE
Vitamin D ... 5mcg
Vitamin B12 ... 1.4mcg
Iron ... 1.6mg
Chlorophyll ... 28mg

This product is gluten, dairy and GMO free.
WARNING: Accidental oversode of iron-containing products is a leading cause of poisoning in children under 6. Keep this product out of reach of children. In case of accidental overdose, call a doctor or poison control center immediately.

KEEP OUT OF REACH OF CHILDREN

Keep container tightly sealed and store in a cool, dry area away from direct sunlight. Sealed with an imprinted safety seal for your protection.