Chlorella Plus
Douglas Labs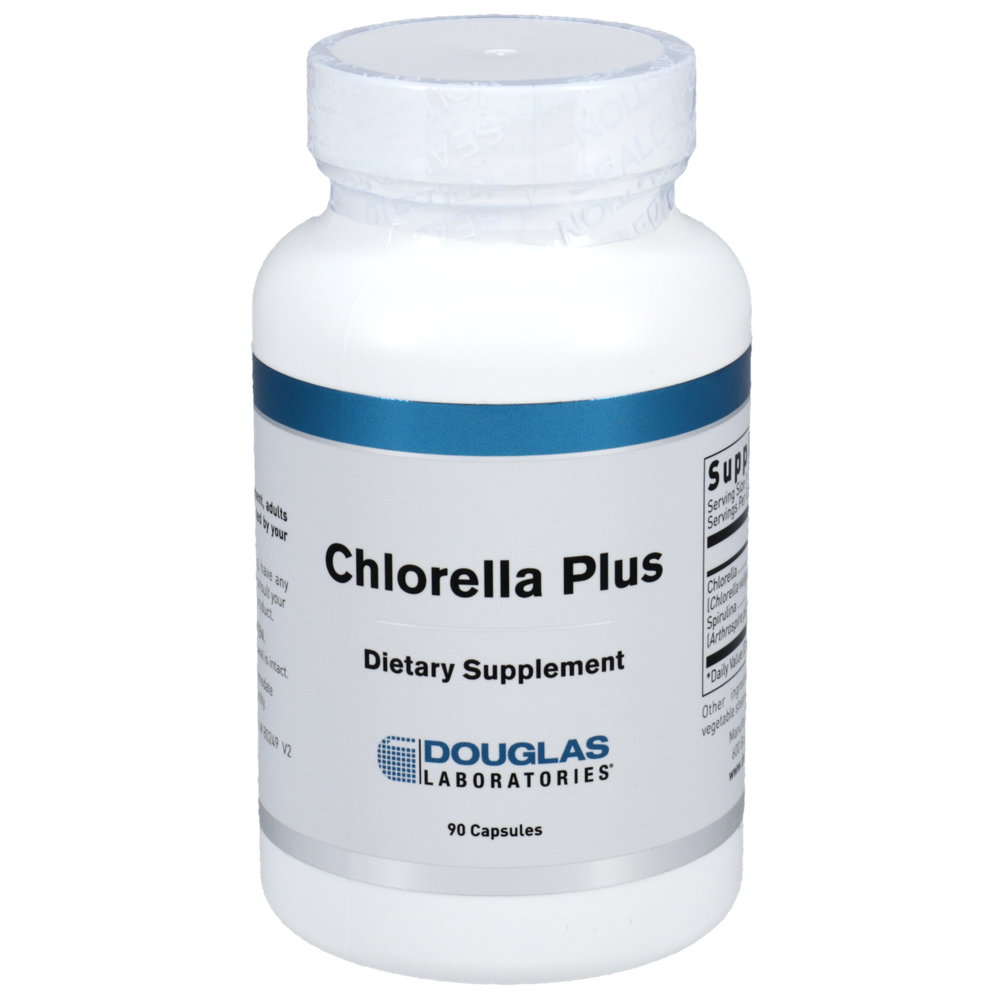 SKU: DL-8024990X
Chlorella Plus by Douglas Laboratories, supplies chlorella and spirulina algae as phytonutrients for antioxidant support.
FUNCTIONS Chlorella and Spirulina are microalgae from green algae plants that contain substantial amounts of fatty acids (particularly polyunsaturated fatty acids), protein, chlorophyll, carotenoids, vitamins, including vitamin B12 and vitamin K, minerals, and unique pigments. Research shows daily dietary supplementation with chlorella supports normal blood pressure, serum cholesterol levels, wound healing, and immune functions†. Microalgae may play a role in detoxification. One study showed microalgae supplemented in an enteral diet had significant protective effects on the intestinal mucosal barrier. Another clinical study suggests that fat metabolism and insulin signaling pathways could be physiologically supported by chlorella intake. Spirulina has antioxidant properties that can support healthy lipid metabolism and cardiovascular health†.
As a dietary supplement, adults take 1 capsule 3 times daily or as directed by your healthcare professional.
Serving Size: 1 capsule
Amount Per Serving
Chlorella ...250mg*
(freeze-dried)
Spirulina ...250mg*
(freeze-dried)
Other ingredients: Gelatin (capsule) and vegetable stearate.
This product contains NO yeast, wheat, gluten, soy protein, milk/dairy, corn, sodium, sugar, starch, artificial coloring, preservatives or flavoring.
Tamper resistant package, do not use if outer seal is broken or missing.
Keep out of reach of children.
Store in a cool, dry place.
*This statement has not been evaluated by the Food and Drug Administration. This product is not intended to diagnose, treat, cure or prevent any disease.